Ever wondered whether your Strava rival had a tailwind on that KOM?
Online service MyWindsock can tell you who had the biggest tailwind up the local climb, and also predict the weather for your next ride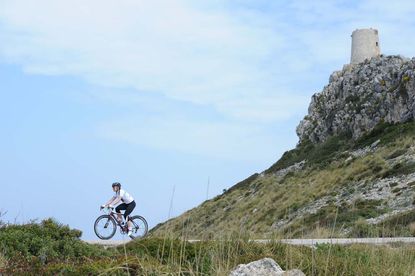 (Image credit: andy jones)
You've always had a sneaking suspicion that the top Strava times on your local hill were set when there was a monster tailwind.
Now, you need not wonder, as MyWindsock – tagline "know thy enemy, see the wind" – is a service that can tell you what the weather was like for riders' efforts on Strava KOM/QOM segments, as well as forecasting the wind conditions for your next ride.
By linking up with Strava or uploading a GPS file (GPX and TCX are supported), you can use the free service on MyWindsock to tell you what the weather conditions will be like on specific routes and segments.
You can therefore use the service to plan your rides to avoid excessive sections into block headwinds – and possibly use the tailwinds for your advantage to go fast on favourable roads.
As the MyWindsock website also points out, accurate predictions of wind conditions will also help you decide whether to run a deep-section rim or not... or whether to limit your performance expectations.
"Knowing in advanced how the wind will likely effect your target time is a good way to keep morale up. Especially when staring at your average speed half way through the race," say MyWindsock.
The service can help analyse rider data too, by factoring in weather conditions that are not recorded by any other means: GPS computers and power meters can't tell you how windy it was on specific stretches of your ride.
Last year, MyWindsock posted predicted weather information in advance of a large selection of bike events, including stages of the Tour of Britain, sportives and time trials.
Thank you for reading 20 articles this month* Join now for unlimited access
Enjoy your first month for just £1 / $1 / €1
*Read 5 free articles per month without a subscription
Join now for unlimited access
Try first month for just £1 / $1 / €1