Government advised against reforms that could obstruct compensation for injured cyclists
Justice Select Committee has advised against revisions to the Civil Liability Bill which could limit cyclist's ability to claim after injury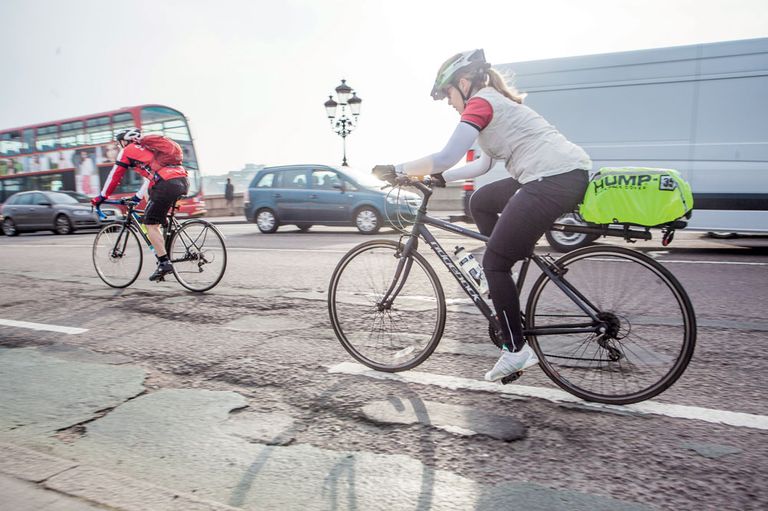 The Justice Select Committee has joined forces with both Cycling UK and British Cycling, to oppose the inclusion of vulnerable road users (VRUs) - such as cyclists - in reforms that could make it difficult to claim compensation following a collision.
Both the national cycling charity, Cycling UK, and the national governing body, British Cycling, were outspoken in their opposition to the changes to personal injury claims that were designed to reduce the number of fraudulent and exaggerated whiplash claims.
The Government proposals involve increasing the small claims limit for road traffic accident personal injury claims from £1k to £5k - victims would not be able to reclaim the cost of legal representations and those claiming less than £1k would need to go through a small claims court.
With the proposals in the early stages of parliament, British Cycling's policy advisor Chris Boardman commented: "This move will have huge unintended consequences for anyone involved in a collision that is not driving."
Cycling UK, working as part of a coalition with RoadPeace, submitted evidence to the Justice Select Committee which highlighted the fact that cyclists' claims - such as fractured collarbones or broken wrists - may not be compensated under these proposals.
The Justice Select Committee's report (opens in new tab) also took note of Cycling UK's estimation that 70 per cent of cyclist's claims come to less than £5k, yet involve substantial injuries (see page 28).
It also noted the charities comments that liability in cases brought by VRUs is often contested "by suggesting that the VRU was not visible or did not take sufficient care of their own safety", whilst comparatively "many other European jurisdictions have a system of presumed liability insurance, where a larger vehicle takes responsibility for a collision unless the contrary is proved."
In its report summary (opens in new tab), the committee concluded: "there is no policy justification for including vulnerable road users within the reforms... and we recommend that they be excluded from any higher small claims limit that is imposed."
"Access to justice, including the right of access to the courts, is a cornerstone of the rule of law but these reforms risk putting that right in doubt", said Chair of the Justice Committee, Bob Neill MP, commenting on the reforms as a whole.
"The small claims limit for personal injury should not be increased unless Ministers can explain how it will make sure that access to justice is not affected," he added.
Duncan Dollimore, head of campaigns at Cycling UK, said: "We are delighted, but not surprised, that the Justice Select Committee has accepted the evidence submitted by Cycling UK, and agreed that vulnerable road users should be excluded from the proposed increases in the small claims limit.
"Last week, Peers in the House of Lords also voiced their concerns regarding the government's proposals, which Cycling UK have been campaigning against through our Road Victims are Real Victims campaign for two years.
"The government now needs to listen to vulnerable road user groups, the House of Lords and the Justice Select Committees, and think again about plans which have no policy justification, fly in the face of the evidence, and would disproportionately affect the most vulnerable people on our roads."
Thank you for reading 5 articles this month* Join now for unlimited access
Enjoy your first month for just £1 / $1 / €1
*Read 5 free articles per month without a subscription
Join now for unlimited access
Try first month for just £1 / $1 / €1
Cycling Weekly's Digital Editor Michelle Arthurs-Brennan is a traditional journalist by trade, having begun her career working for a local newspaper before spending a few years at Evans Cycles, then combining the two with a career in cycling journalism.
When not typing or testing, Michelle is a road racer who also enjoys track riding and the occasional time trial, though dabbles in off-road riding too (either on a mountain bike, or a 'gravel bike'). She is passionate about supporting grassroots women's racing and founded the women's road race team 1904rt.
Favourite bikes include a custom carbon Werking road bike as well as the Specialized Tarmac SL6.