Graves wins Rudy Project third round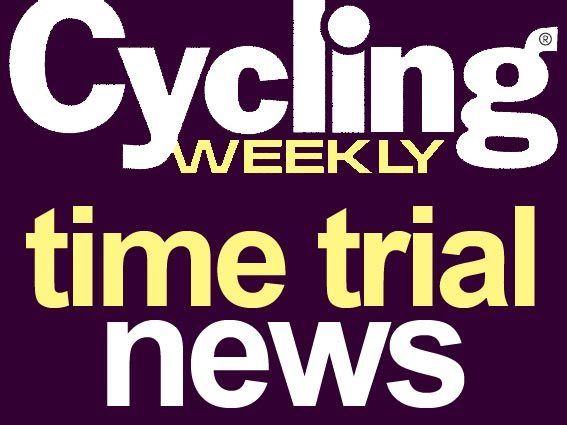 20 year old Yorkshire triathlete Philip Graves confirmed the ability displayed in the previous round of the Rudy Project time trial series when he cleaned up in the third round of the competition at Willoughby-on-the-Wolds in Leicestershire on Sunday.
Clocking a time of 1-03-06 over two laps of a 14.5 mile circuit, the Clifton CC rider took both the senior and the under-23 prizes ? as well as the scalps of leaderboard heavyweights Matt Bottrill and Richard Prebble.
Although Graves is now in an advantageous position with regards to the overall competition, his main focus for the year remains on ironman and half ironman triathlons.
?I?ve just been using these races to try and test my form,? he explained. ?Obviously to get these results is really positive and I always give it my best, but I don?t want to over-race and compromise what I want to do in triathlon this year.?
As in the opening round of the series, Ian Dalton was fastest of the veterans while the evergreen John Woodburn made it three out of three in the veterans on target time competition.
After placing a close third in the previous round, Wyre Forest CRC?s Michelle King took first place in the women?s event while quickest of all the competitors competing over one lap of the circuit was junior winner Jack Green. Meanwhile in the disabled event Tim Challinor enjoyed the sunny conditions to put a stop to Simon Richardson?s run of form.
RESULTS
1. Philip Graves(Clifton CC)1:03:06
2. Matt Bottrill(De Rosa RT ? MG Décor)1:04:02
3. Richard Prebble(Candi TV-Pinarello RT)1:05:05
4. Jeremy Pointing(A3CRG)1:05:55
5. Julian Ramsbottom(De Rosa ? MG Décor)1:06:23
6. Jimmy Wright(Preston Wheelers)1:06:34
Espoirs.- Phillip Graves
Disabled.- Tim Challinor (Paramount CRT)0:35:34
Vets.- Ian Dalton (Cherry Valley RT)0:32:20
Vets on target time.- John Woodburn (VC Meudon) +8:00 (0:36:15)
Women.- Michelle King (Wyre Forest CRC) 0:34:31
Juniors.- Jack Green (Westmead Team 88)0:32:18
RELATED LINKS
Philip Graves wins Rudy Project series round two in Cumbria
Prebble secures Rudy Project win
British race calendar 2009
EXTERNAL LINKS