Hammond the top Brit in Flanders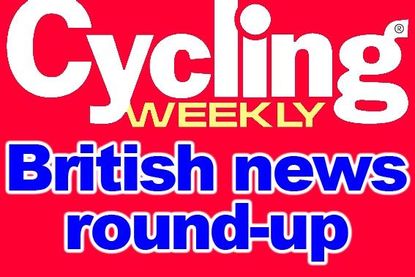 HAMMOND THE TOP BRIT IN FLANDERS
Roger Hammond was the top British finisher in the Tour of Flanders yesterday.
The Cervélo rider - who was third in the 2004 Paris-Roubaix - rode to an impressive seventh in Nenove.
Hammond was in the third group on the road after the race split on the Molenberg and was the third finisher in the group behind Americans Tyler Farrar and George Hincapie.
The Briton, however, was disappointed with his performance: "Not a bad result but I'm a little frustrated with it," said Hammond.
"Because it actually meant I wasn't really racing for the podium and I felt that third place was an option. In hindsight if someone said I'd be riding top ten today I would be happy with it. I'm happy with it but when you know you've made a mistake in the race it's a little bit frustrating".
The mistake Hammond refers to is missing Gilbert's third decisive attack which earned the Belgian a third place on the day.
Hammond will now ride Paris-Roubaix on Sunday with high hopes of a repeat or an even better performance.


Hammond grits his teeth on the cobbles
RAPHA LAUNCH NEW WOMEN'S TEAM

Hot on the heels of its first women's clothing range, Rapha Condor CC launched its women's cycling team last week in Regents Park.
The six-strong roster will focus on the National Team Series, with nocturne, national and the London Women's Cycle League events also on their schedule.
The riders themselves will also be able to provide valuable advice on kit design for Rapha, and will also help Condor with bike-fit geometry later in the year.
The team consists of Claire Beaumont, Tracy Corbett, Rebecca Curley, Natasha Perry, Rachel Przybylski and Angharad Mason.
Team manager Rene Groot commented: "They're all girls who work 40-hour weeks and want to do well but enjoy their racing."
CHRIS NEGUS MEMORIAL RIDE
The Wehatehills cycling club is organizing a ride in memorial of Chris Negus, a keen cyclist who was tragically killed in a road accident in 2008.
There are 25 and 40-mile options on offer, both starting and finishing in South Woodham Ferrers in Essex.
Supported by the Local Lions charity, all money raised will be split evenly between the Chris Negus Memorial Fund, the Lions and the We Hate Hills London to Paris Bike Ride.
June 6; riders must commit to raising a miniumum of £25 sponsorship.
www.wehatehills.co.uk
BC'S CAMPAIGN TO SAVE ROAD RACING
Over 6,000 people have signed up to British Cycling's bid to 'Keep Racing on the Roads' after little more than a week of the campaign going live.
Sir Chris Hoy is a high profile advocate of the campaign, with top British road athletes Nikki Harris, Stephen Burke and Rob Partridge all having pledged their support on Facebook.
Almost 1,500 people joined the page in its first 36 hours, on which the public can access the latest news and developments and discuss the campaign.
The Facebook page gives the public a chance to offer give detailed feedback to British Cycling. The site will also soon ask each of its followers to write to their local MP or prospective parliamentary candidate to raise the issue.
The page can be accessed by searching for 'Keep Racing on the Roads' on Facebook.
Thank you for reading 20 articles this month* Join now for unlimited access
Enjoy your first month for just £1 / $1 / €1
*Read 5 free articles per month without a subscription
Join now for unlimited access
Try first month for just £1 / $1 / €1