Happy birthday to 11 English cycling towns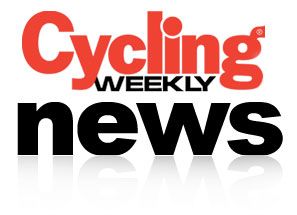 Happy Birthday to the 11 new Cycling Towns! You're one year old this summer. The cycling town concept is the brainchild of Cycling England and funded by the Department for Transport to promote good practice in cycle planning.
The new towns can expect to learn much from achievements of the six original Cycling Demonstration Towns created five years ago. All are doing good work improving conditions for cycling and sustainable transport and hopefully providing a focus for wider UK cycling development.
The 11 birthday towns are: Blackpool, Cambridge, Colchester, Chester, Leighton-Linslade, Shrewsbury, Southend, Southport, Stoke-on-Trent, Woking and York. The six original towns are: Aylesbury, Brighton and Hove, Darlington, Lancaster and Morecambe and Exeter. Only 988 towns to go in England!
Exeter is one of the few towns in the country to take road space from cars, to create cycle lanes. The Devon town was featured in Cycling Weekly, August 20 issue. The really good news is that funding levels in the cycling towns is now on a par with the Dutch, long regarded as leaders in the field, where there are more bikes than people - 18 million bikes, 16 million folk!
Cycling England say: "The standard amount of funding for cycling initiatives in English local authorities is around £1 per citizen, per year. In contrast, Dutch towns such as Amsterdam are currently spending around £10-20 per year. The new investment means that the Cycling Towns and City will now have a total budget of around £16 per citizen per year with match funding."
Each of the selected towns decides how best they can improve cycling conditions for residents. Some go for cycle training, some build cycle routes and /or make trunk road crossings cycle-friendly, or introduce bike hire, or a combination of initiatives. And to carry out this work, they use the expertise of Cycling England's specialists, men like John Grimshaw, the founder of Sustrans and creator of the National Cycling Network.
Cycle hire has become popular. All we hear about is London's planned scheme which, although the biggest, won't be operating until next summer. Meanwhile, bike hire has gone live in Southport, Blackpool and Bristol. Southport leads the way, the first local authority backed cycle hire scheme, made possible through a partnership with local hotels and tourist agencies. They started with 100 bikes.
Blackpool launched bike hire in July, with 60 bikes initially and a dozen bike lock-ups along the promenade. But this will rise to 500 bikes in 100 lock-ups across the town by May 2010. Bike hire is free for the first 30 minutes, meaning that for most short journeys riders get the bike free!
Riders use a swipe top-up card to release the bike and upon reaching their destination, they are required to lock it next to a cycle stand. Bristol, home of Sustrans, has created seven new cycle routes and installed 400 new cycle stands across the city, including at Bristol Parkway Station on the city outskirts.
Cambridge has distributed cycle maps of the city to every household. Colchester's newly recruited cycling instructors have trained over 100 primary school pupils in Bikeability, plus a Parent Plus package, to make sure the whole family can benefit from cycle training. And in Leighton Linslade, cycle parking has been installed in all schools as well as public car parks and the railway station, ready for when the children receiving Bikeability training fly the nest.
http://www.dft.gov.uk/cyclingengland/cycling-cities-towns/
Thank you for reading 5 articles this month* Join now for unlimited access
Enjoy your first month for just £1 / $1 / €1
*Read 5 free articles per month without a subscription
Join now for unlimited access
Try first month for just £1 / $1 / €1
Keith Bingham joined the Cycling Weekly team in the summer of 1971, and retired in 2011. During his time, he covered numerous Tours de France, Milk Races and everything in-between. He was well known for his long-running 'Bikewatch' column, and played a pivotal role in fighting for the future of once at-threat cycling venues such as Hog Hill and Herne Hill Velodrome.