Incorrect signage means driver speeding before killing cyclist in head-on collision cannot be prosecuted
Lack of 30mph repeater signs means no prosecution for driver, inquest hears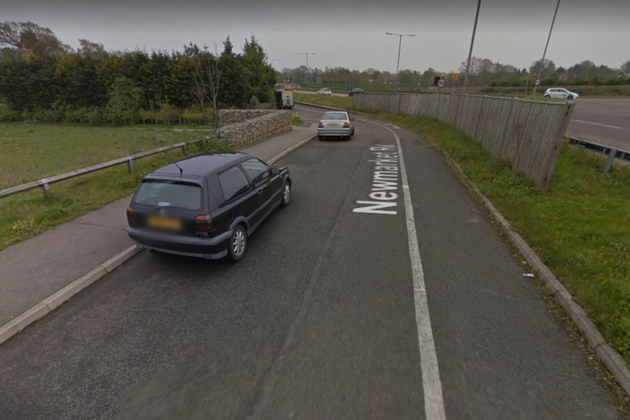 (Image credit: Google)
A motorist who killed a cyclist in a head-on collision after being caught driving over the speed limit moments before cannot be prosecuted for speeding due to incorrect signage, an inquest has heard.
The Eastern Daily Press reports that Craig Hawkes refused to comment on evidence that he had been driving at around 45mph in the 30mph speed limit on Newmarket Road, Norwich shortly before colliding head-on with cyclist Cyril Harrison, who suffered serious spinal and chest injuries and died three months later in hospital.
>>> Donations flood in for paralysed motorcyclist who chose to steer into ditch rather than hitting group of cyclists
Forensic collision investigator, PC Paul McKay, said that a number of issues needed to be rectified with the road, which is one-way for motor vehicles, but includes a contraflow cycle lane in the opposite direction that Mr Harrison did not appear to be using at the time of the crash.
"The contraflow system precludes any vehicle from travelling in the cycle lane, but with there being no enforcement for parking - any vehicle that did would force other vehicles into the cycle lane," PC McKay said.
"By saying it is a mandatory cycle lane we are forcing people to do something they should not be doing.
"A speed repeater sign was missing which presents issues in terms of any prosecution for speed. If the signage is incorrect it is a legal defence to the offence of speeding.
>>> New Highway Code rules to make cyclists safer could also cut delays for motorists by a quarter
"Had Mr Hawkes been travelling at 30 when he began to react it is possible the injuries would not have been so severe or the collision might have been avoided. Had Mr Harrison remained in the cycle lane it is likely the collision would not have occurred."
PC McKay said that a number of the issues with the road were due to be rectified as part of Norwich City Council's Cycle City Ambition scheme, while coroner Yvonne Blake said the road posed "a significant risk" to cyclists and that she would also be writing to the council about the issue.