An inspirational letter from Helen Wyman to future cyclocross stars
From the support she experienced at the cyclocross World Cup in Milton Keynes, Helen Wyman urges aspiring CX riders to pursue a career in the sport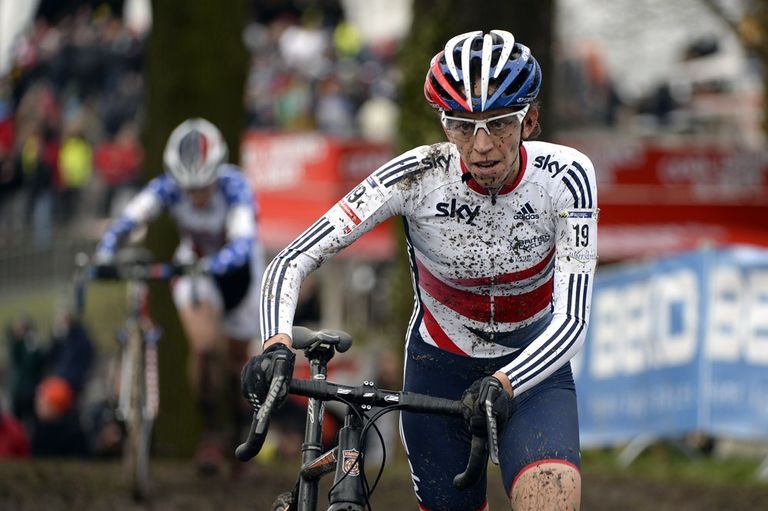 Eight-time British Cyclocross champion Helen Wyman has urged budding CX riders to stick with the sport, despite its lack of Olympic status.
In an open letter posted on her website, Wyman insists that riders can make a successful and lucrative career in CX, a career which opens up opportunities to travel the world and compete in televised races in front of 10,000 fans.
"I want you all to know that cyclocross is a good career path as a cyclist," she said in the letter. "You don't have to be an MTB rider, or a track rider.
"If you love cyclocross, please race cyclocross. There are good teams at the top of the sport, wonderful people running development teams, there is huge financial reward, there is fame (For those of you that want that), and perhaps most importantly there is fun. Lots and lots of muddy fun.
"Over the years I've been racing, I've heard so many stories directly from racers who say they wished they'd stuck with cyclocross instead of chasing an Olympic goal.
"They've realised when it's already too late. They've turned down contracts to follow a path they felt they should, but it hasn't worked out.
"In these same years, things have changed for me. I got rid of the £100 car, I signed for a major team in the USA, and over the past 5 years have travelled to around 20 countries each year.
"I'm getting paid to do what I love, I travel the world, and people pay to come and watch me race and applaud for me, when I'm winning or when I'm not doing all that great."
Wyman missed out on a podium place at this weekend's World Cup event in Milton Keynes, but says she has never felt such a special atmosphere at a race.
While admitting it's not all fun, fun, fun, Wyman advises that "racing in front of huge crowds, having cowbells ringing in your ears for days after races, and be signing hundreds of autographs" makes it all worthwhile.
"I'm not saying life is always rosy," she continues. "I'm not saying CX racing is always perfect. But I am saying that in 2014, although your careers adviser will not inform you of this, CX is a legitimate career pathway.
"You can be rewarded financially both as a man and woman. CX is no longer just about a rich life experience. It's a rounded, fulfilling career, that makes me excited to go to work everyday."
Nikki Harris, Helen Wyman, Ian Field and Gabby Durrin give their verdict on Milton Keynes' World Cup Cyclo-Cross races