Jenkinson and Shaw claim 2010 BBAR titles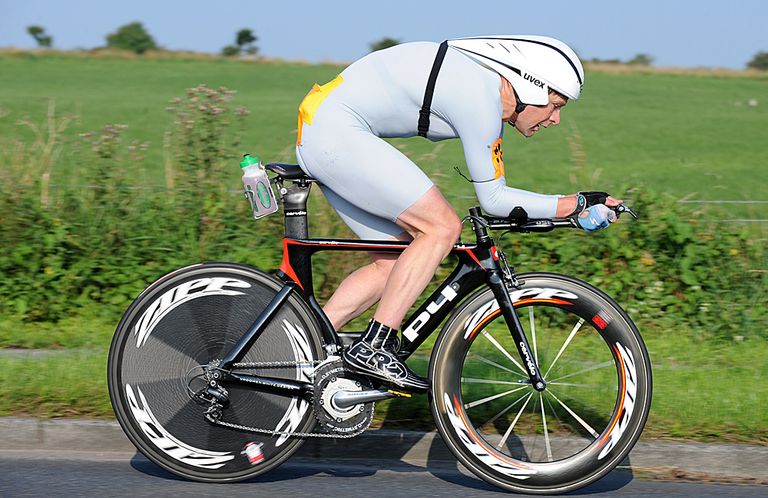 Utag Yamaha rider Julian Jenkinson has won his first Best British All-Rounder title and teammate Julia Shaw has had her fourth victory confirmed after the final qualifying races were concluded at the weekend.
The annual BBAR title is awarded to the rider with the best average speed in individual time trials raced between April and September. Men race over 50, 100 miles and 12 hours while the women compete over 25, 50 and 100 miles.
Jenkinson topped the rankings by averaging 27.202 mph ahead of Team Pedal Revolution's Andy Bason (26.979mph) and Team Swift-Allsport's Joel Wainman (26.540mph).
Crucial to Jenkinson's victory was his narrow victory at the 2010 National 12-Hour Championships in Lancashire, when he covered 292.49 miles, beating Bason by just 1.82 miles.
Asked how he would celebrate the 43-year-old joked: "At my age, I'll probably just have a cake at Costa Coffee!"
Chasing the BBAR title has meant a demanding season for the Southampton rider: "I enjoyed it but it's kept me very busy. I've been all over the place and have ridden about 50 races over the summer."
In the women's event multiple domestic time trial champion Julia Shaw averaged 27.415 mph, more than one mile ahead of nearest challenger Lynne Taylor (26.262) with Avril Swan back in third place (25.992).
Shaw also took the title in 2006, 2007 and 2009 and said: "I didn't really chase the BBAR this year because my focus has been on other things but it's great to win again. The event has got such a good history.
Shaw added: "Julian and I go out training together so the result is really good for the team (Utag Yamaha)."
The full time research scientist was disappointed to miss out on the 2006 Commonwealth Games in Melbourne, but has been rewarded for her impressive performances this season by being selected to ride the individual time trial for England in New Delhi. She flies to the Indian capital on October 7.
Julia Shaw in action during the National '25'
Julian Jenkinson at the National '12'
Related links
Jenkinson wins National 12-hour championship