Derby junction where a cyclist died has seen 18 collisions in three years
Fatal collision on Tuesday October 28 where teenager died has been the scene of a high number of road incidents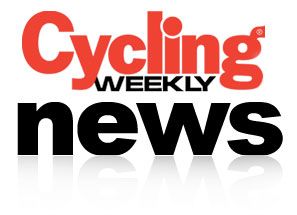 The Derby junction where a cyclist died following a collision with a car last Tuesday has seen 18 collisions in three years, according to the Derby Telegraph.
18-year-old Maxx Church died after a collision with an Audi A3 at 6pm on Tuesday October 28. The driver failed to stop at the scene of the accident and was later arrested on suspicion of causing death by dangerous driving.
The Abbey Street junction with Mercian Way was created in 2011 as part of a new ring road, before which there were only two crashes in six years, one involving a cyclist.
Derby City Council has said it will examine the safety of the road.
Councillor Asaf Afzal, cabinet member for neighbourhoods and Streetpride, told the Derby Telegraph: "Our sympathies go to the family and friends of the young man killed following the recent tragic collision on Tuesday."
He added the Abbey Street junction was previously reviewed, and a separate right hand lane introduced for right turning traffic.
"In May, changes were made to the road markings to create a single ahead lane and separate right turn lane on the Mercian Way approach to the junction.
"We cannot comment on the recent incident but we will consider the outcome of any police investigation in due course," he said.
According to the map on Cycle Derby, Derby City Council's cycle information website, Abbey Way is a "recommended un-marked on-road cycle route", while Mercian Way has a cycle path on the pavements around the junction.
Three of Derby's 51 councillors have so far signed up to the Space for Cycling Campaign, according to the Derby Cycling Group, the local campaign. Derbyshire Police recently issued advice to local cyclists and drivers on how to stay safe on the roads.
Source: Derby Telegraph
Thank you for reading 20 articles this month* Join now for unlimited access
Enjoy your first month for just £1 / $1 / €1
*Read 5 free articles per month without a subscription
Join now for unlimited access
Try first month for just £1 / $1 / €1