Lance Armstrong seems both intelligent and stupid, says Program director Frears
"He seems not to have worked out what he did yet," says The Program director Stephen Frears of Lance Armstrong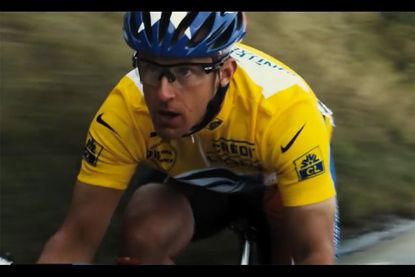 Stephen Frears, the director of the new film The Program based on the life of Lance Armstrong, believes the disgraced cyclist would "attack it" if he saw it.
The film, released in the UK tomorrow (October 16), covers the American's rise to seven-time Tour de France champion, and his downfall and ultimate admission of taking drugs throughout his career.
>>> Review: Lance Armstrong biopic 'The Program' (video)
British director Frears, who adapted journalist David Walsh's book Seven Deadly Sins for the film, said of Armstrong to Cycling Weekly: "What is peculiar is that he seems both intelligent and stupid, and he seems not to have worked out what he did yet."
He continued: "I wouldn't find him terribly interesting; I can see he got involved in something very interesting. I'm not a psychiatrist, I don't know why he did the things he did, I can see they're contradictory and they're very, very dramatic."
When asked how he managed to condense almost 20 years of cycling history into a film, Frears admitted he regretted not being able to depict Armstrong's treatment of Greg LeMond.
The retired American, who won the Tour three times, faced Armstrong's wrath when he questioned his dominance in cycling. "I wish we'd done Greg LeMond because he seems to have treated Greg LeMond particularly badly," Frears said.
Frears, whose last film Philomena was Oscar nominated, has described The Program as more of a 'crime film' than a sports one.
Yet in order to make it as authentic as possible, a team of experts from the sport were brought in, including David Millar and Walsh.
Ben Foster, who played Armstrong, spent time with the Garmin-Sharp team to get an insight into life as a cyclist, while professional cyclists, including British riders Yanto Barker and Kristian House, were brought in to film the riding scenes and double as the actors.
Thank you for reading 20 articles this month* Join now for unlimited access
Enjoy your first month for just £1 / $1 / €1
*Read 5 free articles per month without a subscription
Join now for unlimited access
Try first month for just £1 / $1 / €1