Latest trailer for Lance Armstrong film 'The Program' looks stunning (video)
Ben Foster looks uncannily like Lance Armstrong as the latest trailer for The Program reveals more of the film's content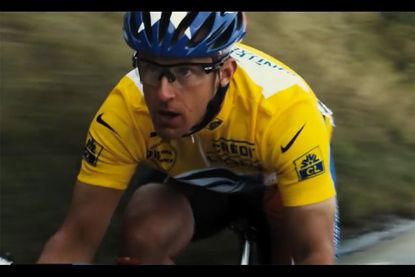 The latest trailer for the forthcoming Lance Armstrong film, The Program, has landed.
The dramatised account of Armstrong's life stars Ben Foster as the Texan, and not only charts his rise to the elevated status of seven-time Tour de France winner, but also the battle by journalist David Walsh in publishing the truth behind Armstrong's success - a comprehensive programme of doping.
A host of stars appear in the film, including Chris O'Dowd as Walsh, on whose book, Seven Deadly Sins, the film is based.
Jesse Plemons plays Armstrong's former US Postal team-mate turned whistleblower Floyd Landis, Guillaume Canet stars as Dr Michele Ferrari, Lee Pace appears as team boss Bill Stapleton and Dustin Hoffman has a cameo role.
The long-awaited film has The Queen and Philomena director Stephen Frears at the helm.
The film's creators went to some length to give the film authenticity in its locations, bikes and clothing. Condor Cycles in London was commissioned to recreate the bikes of US Postal, T-Mobile and other teams of the Armstrong era.
Foster also recently revealed that he himself took performance-enhancing drugs to prepare for the role, although he would not reveal which ones.
The Program is officially released on October 16 and has already attracted strong reviews, and the talk is of Foster giving an Oscar-worthy performance as Armstrong.
Thank you for reading 5 articles this month* Join now for unlimited access
Enjoy your first month for just £1 / $1 / €1
*Read 5 free articles per month without a subscription
Join now for unlimited access
Try first month for just £1 / $1 / €1