Lance Armstrong biopic actor takes performance-enhancing drugs as 'research'
Ben Foster reveals he took performance-enhancing drugs as part of his research for filming 'The Program'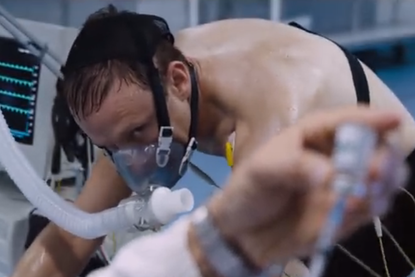 Ben Foster is an actor known for going above and beyond in the name of research for his roles, so when cast as Lance Armstrong in the film 'The Program' he felt he needed to take the same performance-enhancing drugs as the Texan rider.
Foster admitted in an interview with the Guardian that he'd taken drugs, but was not prepared to name which ones - only saying that the ones he did take did work.
The film, which has its global premiere in Toronto on Sunday, charts Armstrong's deception and successes at the Tour de France, with his eventual downfall coming in 2012 after he had retired for the second time.
"Even discussing it feels tricky because it isn't something I'd recommend to fellow actors," Foster told the Guardian's Ryan Gilbey. "These are very serious chemicals and they affect your body in real ways. For my own investigation it was important for me privately to understand it. And they work."
>>> Lance Armstrong: I can't afford to lose $100 million in legal case
Foster says that it wasn't just the physical effects of the drugs that he felt, but also how they affected his mental state.
"There's a fallout," he added. "Doping affects your mind. It doesn't make you feel high. There are behaviours when you've got those chemicals running through your body that serve you on the bike.
"I've only just recovered physically. I'm only now getting my levels back."
Thank you for reading 20 articles this month* Join now for unlimited access
Enjoy your first month for just £1 / $1 / €1
*Read 5 free articles per month without a subscription
Join now for unlimited access
Try first month for just £1 / $1 / €1