Lance Armstrong settles Tour de France payments dispute with SCA Promotions
The 10-year dispute over the payment of £6.6m to Armstrong after his seventh Tour victory finally comes to a close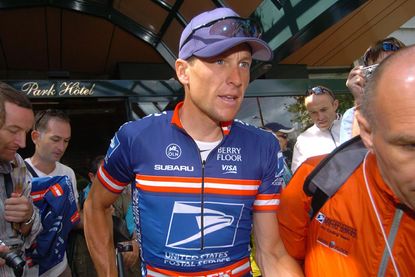 Lance Armstrong has settled a long-running dispute with insurance company SCA Promotions over the repayment of $10m (£6.6) paid to the former cyclist in relation to his seven Tour de France victories, before he confessed to doping.
Armstrong sued the American company in 2005 after it refused to pay him in relation to his sixth victory in 2004, with the Texan receiving $2.5m (£1.65m) in damages and costs plus the $7.5m (£4.94m) payment he was originally owed.
An arbitration concluded Armstrong should be paid as long as he was the 'official winner' of his Tours, but the 2012 stripping of his titles by the UCI prompted SCA to demand repayment of money paid.
In February this year, the 44-year-old lost a lawsuit with the company and was ordered to pay the money back. It has not been confirmed exactly how much Armstrong has paid to SCA.
"I'm pleased to have this matter behind me and I look forward to moving on," Armstrong said on the issue.
"I do wish to apologise to SCA, and its chief executive Bob Hamman, for any misconduct on my part in connection with our dispute and the resulting arbitration."
Though one dispute has now concluded for the disgraced cyclist, an ongoing whistleblower lawsuit from the US government continues to rumble on, with his former US Postal teammate Floyd Landis, who brought about the case, to give testimony in a pre-trial deposition on Monday.
Thank you for reading 5 articles this month* Join now for unlimited access
Enjoy your first month for just £1 / $1 / €1
*Read 5 free articles per month without a subscription
Join now for unlimited access
Try first month for just £1 / $1 / €1