Laura Trott the latest victim of Russian data hack
Australia's Jack Bobridge also has data released by hackers known as 'Fancy Bears'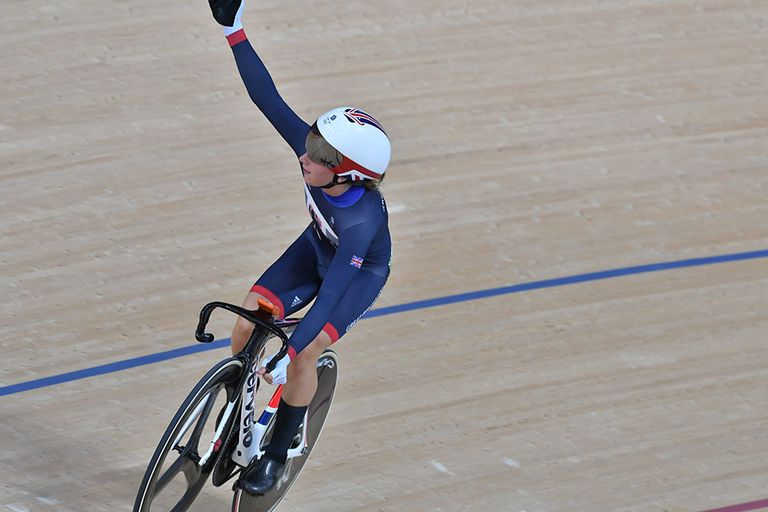 (Image credit: Watson)
Laura Trott has become the latest cyclist to have confidential medical data exposed by Russian hackers of the World Anti-Doping Agency's (WADA) data system.
The hacking group, self-called 'Fancy Bears', revealed data from a number of athletes including Team GB riders Chris Froome and Bradley Wiggins this week after illegally accessing WADA's Anti-Doping Administrative Management System (ADAMS).
>>> Chris Froome: Data leak only confirms what I previously said
The hackers found their way in through an account created for the International Olympic Committee (IOC) for the 2016 Olympic Games.
On Friday, the group released a Theraputic Use Exemption (TUE) granted for four-time Olympic gold medallist Trott in 2009.
The TUE shows that Trott was permitted to use the banned substances salmeterol and salbutamol which are inhalants commonly used to relieve symptoms of asthma. Both TUEs allow Trott to use the substances up to July 2013.
TUEs essentially grant an athlete to use a banned substance to treat a medical condition that they have, with Froome and Wiggins also permitted to use substances to treat asthma through their careers.
>>> UK Anti-Doping condemns hack of British athletes' data
None of the data hacked so far has any implications for wrongdoing.
Australian cyclist Jack Bobridge also had numerous TUEs released, mainly for exemptions to use a substance to treat Rheumatoid Arthritis in his hands and wrists, a condition he has stated he suffers with publicly.
Richard began working with Cycling Weekly in 2013 alongside the then web editor, Nigel Wynn. Taking over as digital editor or Cycling Weekly and mbr in 2014, Richard coordinates site content and strategy with the team.