UK Anti-Doping condemns hack of British athletes' data
The head of UKAD clarified the situation and explained the steps the organisation has taken since WADA's system was hacked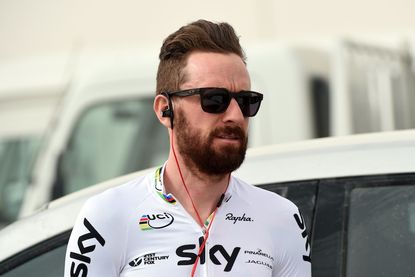 (Image credit: Watson)
UK Anti-Doping (UKAD) has condemned a leak of athletes' data by Russian hackers from the World Anti-Doping Agency (WADA), which saw the likes of Sir Bradley Wiggins and Chris Froome have their medical data shared online.
The confidential information was illegally obtained from an Anti-Doping Administrative Management System (ADAMS) account belonging to the International Olympic Committee.
UK Anti-Doping Chief Executive Nicole Sapstead said "WADA has confirmed that information pertaining to British athletes, obtained through an IOC ADAMS account created for the Rio 2016 Games, has been published online without prior permission of the athletes concerned."
Included in the leak is information about Therapeutic Use Exemptions (TUEs) for both British Tour de France winners.
The hacked data show no wrongdoing on the part of either Froome or Wiggins, but the information forms part of confidential medical records.
"UKAD strongly condemns actions of this nature and we are appalled that five members of Team GB have had their private data published illegally online," Sapstead continued. "Not only does it undermine our work and the protection of clean sport, but it is grossly unfair to the athletes, whose personal data has been put at risk.
"We continue to treat this matter with the utmost concern and seriousness, and we are working hard with WADA to urgently determine what impact, if any, this may have on other British athletes, and exactly what information may have been compromised."
Following the hack, Chris Froome spoke out about his own TUEs, saying that it only backed up what he had said before to the press.
"I've openly discussed my TUEs with the media and have no issues with the leak, which only confirms my statements," Froome said.
"In nine years as a professional, I've twice required a TUE for exacerbated asthma, the last time was in 2014."
Earlier this season Simon Yates was given a four-month suspension as a result of an administration error regarding a TUE. Yates uses an inhaler for asthma but his team doctor had not filed a TUE when he tested positive for Terbutalin at Paris-Nice.
Yates's Orica team took responsibility for the error and the rider was able to return to competition, most recently coming sixth overall in the Vuelta a España.
>>> What's the deal with asthma and pro cycling?
UKAD has been in touch with all members of the Team GB whose information may be at risk.
"As the situation evolves - as more information becomes available to us from WADA - we will continue to keep those affected updated," Sapstead added.
TUEs have grown to become a contentious issue and UKAD sought to reinforce its position on the medical exemptions.
"It is important to note that in the UK, applications for TUEs are subject to a strict and independent process," Sapstead pointed out. "Applications submitted to UKAD are assessed by at least three independent medics and are then referred to WADA, which has further independent oversight of applications.
"This robust process is in place to ensure that TUEs are granted based solely on medical need - they are not an indication of doping. They are there to support the clean athlete's right to compete, despite a medical condition."
Thank you for reading 20 articles this month* Join now for unlimited access
Enjoy your first month for just £1 / $1 / €1
*Read 5 free articles per month without a subscription
Join now for unlimited access
Try first month for just £1 / $1 / €1