Liverpool set for cycling revolution
Liverpool City Council unveils its 12-year 'Liverpool Cycling Revolution' plan - Target of 15% population cycling at least once a month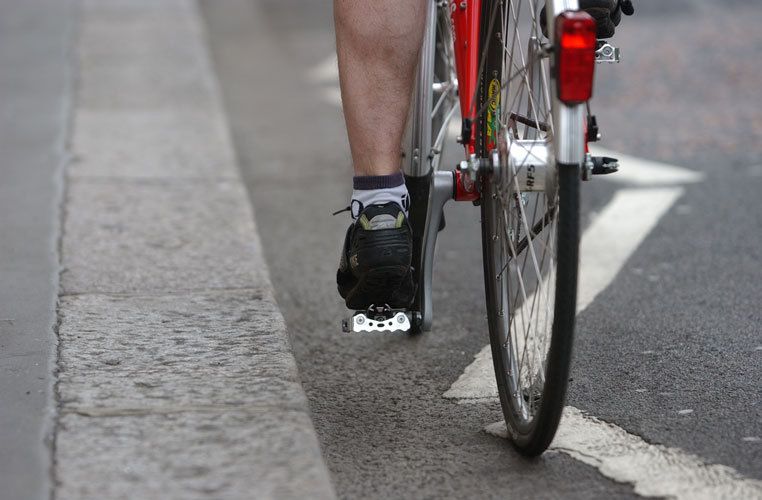 Liverpool is seeking to take establish itself as the fastest growing cycling city in Britain, with the unveiling of a new 12-year plan to encourage more people to cycle.
Liverpool City Council's 'Cycling Revolution' strategy aims to increase the numbers of people cycling regularly by 2017 from 15,000 to 45,000, with 15% of the population riding once a month, and 10% riding once a week.
The strategy is part of the council's target to reduce carbon emissions and increase the health of residents via encouraging regular exercise.
To achieve this, there will be investment in the creation of a network of safe cycle routes, improvements in safety training and enforcement, and ensuring that cycling is included in council policies.
Liverpool councillor Tim Moore said in a statement: "This is a very important strategy which supports the Mayoral pledge of making Liverpool a cleaner and greener city.
"We want Liverpool to be the fastest growing city for cycling in the country with it becoming a popular, mainstream way of travelling.
"Already we have a record number of people using bikes and the recent launch of the Citybike hire scheme will increase that figure significantly but we want to build on that by investing in our cycling infrastructure and encouraging more people to use bikes regularly.
"The strategy sets out how we can develop a network of cycle routes , including cycle lanes, signed routes crossing points and other facilities to create a safe cycling environment. The strategy sets out very ambitious targets but they can be achieved and Liverpool will be a greener, safer and healthier city."
Liverpool Cycle Forum worked with the council to develop the strategy.
In April, Liverpool's new Citybike cycle hire scheme was launched by Chris Boardman.