LONDON'S BID TO BECOME MAJOR CYCLING CITY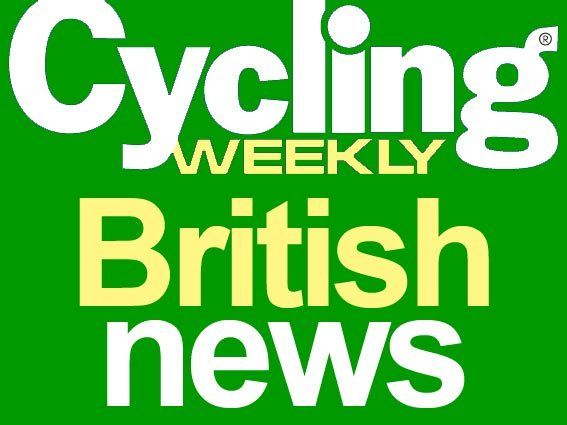 It seems that the Mayor of London, Ken Livingstone, for all his pro cycling initiatives, just can?t satisfy some people. And I?ve counted myself among in them past, suspecting there was more political spin than substance to some of Transport for London?s cycling policy.
I recall the marvellous TV ad campaign for cycling in London, all blissfully serene with no hint of pothole or bendy bus sweeping up from behind, about to cut you up or worse!
But is all that about to change following Monday?s announcement of plans to create 12 cycling highways into the capital, borough to borough links, impose a 20mph speed limit, and launch a 6,000 bike hire scheme to rival Paris?s successful project?
Can this grand plan by the Mayor - aided by London Assembly members Jenny Jones and Darren Johnson - actually be the making of cycling as a major form of transport in the Capital?
I admit last year I poured cold water on London?s claim to be a leading cycling city, with justification, I felt. The only truly classy cycling lane was across Blackfriars Bridge.
As for the growing London cycling network, this still has serious barriers to overcome ? such as dodgy junctions, and a great deal of it dives through back streets which take some fathoming out to get to where you want to go.
Really good cycling crossing points, such as at Hyde Park Corner, are still rare in the capital.
But should we now give credit where credit is due?
No other politician has raised cycling?s profile as high as Mr Livingstone has. Bringing the Tour de France Grand Depart to London last year was a stroke of genius. And in September, 60,000 cyclists enjoyed a car-free day on some of the Capital?s major roads.
Of course, TfL have been building on a bedrock of support for cycling established in London by others. Let?s just remind ourselves how the whole cycling thing kicked off.
Firstly, the London Cycling Campaign. For decades, they have argued and lobbied the cyclists? case and continue to be hugely influential.
Then there is the London Critical Mass held on the last Friday of every month. Thankfully, this ride has withstood the attentions of the Met Police who, being an orderly lot, want the ride to be organised over a set route, and not just wander about the Capital, going whichever way those on the front decide, which is the attraction of the whole thing of course.
The Met would have the life regulated out of it. Every month for nigh on 20 years, between 300 and 1,000 riders on Critical Mass have reminded people that cycling is fun, and that London needs to do more to improve cycling conditions. OK, drivers caught in the jam haven?t been impressed!
More lately, Cycling England?s development towns have also greatly influenced London, and so have Sustrans, with their submission to the Olympic planners, that London needs Greenways, for people to cycle and to walk to the Olympic Park. And another thing, the massive numbers of people cycling, which TfL likes to you to believe is largely down to them ? 480,000 cycle trips a day ? they too have also been attracted to cycling by a great many factors.
Such as the growth nationwide of cycling as a family and sociable leisure pursuit, as a healthy mode of transport. This is in part the annual National Bike Week, organised by the CTC, the national cyclists? organisation. The increase of charity and fun rides over the past decades have also attracted many new people to cycling. And there are much better bikes to buy, at affordable prices, from a plethora and splendid cycling emporiums. And cycling to work is cheaper than public transport, more convenient than driving for many, and a damn sight faster over short distances.
And safer, too, decided a great many people after the tragedy of the London tube and bus bombs a few years ago.
In London, credit for the first big increase in the cycling numbers must go to London Cycling Campaign who kick started it all with a leaflet campaign saying take the bike not the car, when the Mayor?s congestion charge was first launched. A brilliant idea, the congestion charge, got rid of so many cars, but it was LCC who turned the public on to cycling at that point, and turned the Mayor onto cycling, too.
The Mayor. picked up on it and it was then, I suppose, that TfL got into cycling in a much bigger way.
The crucial point is this. London now spends £62m a year on cycling, that?s more than the government spends nationally!
The other thing to remember, I suppose, when tempted to have a go at the Mayor over cycling problems is this. His powers don?t extend to every borough. He, too, needs to promote cycling use to them. The first of the cycling highways will be through areas under his control.
I suspect there will always be problems of one sort or another. Take the like Cross Rail fiasco. The refusal to take bikes on the new trains or to even provide parking at stations proves that dinosaurs still roam in London.
And yes, the roads are in a bad way. And what is this I hear about incomplete cycle training being offered in schools in some boroughs? I have heard tell of Road Safety Officers who don?t want to do on-road training, which is crucial. They prefer to stick to the playgrounds.
When the Mayor announced his super cycling highways, it prompted a well placed and respected borough cycling officer to ask, what is being done about all the other badly engineering junctions posing risks to cyclists?
Here?s another complaint. Apparently, the local highway department in the boroughs had not heard anything about cycling highways!
And another: will the mayor withdrew his support for a law which will give councils powers to take away bikes parked or locked to railings? OK, good points.
Dare I risk looking at the bigger picture? A city criss-crossed by safe cycling routes, direct, like main roads, with adequate parking, that?s a cycling city.
And now, at last, we have a plan which promises to give us that, and put another one million people on bikes in London.
The first route to be ready by next year, 2009. Five in place by 2012, in time for the Olympics. The cycle hire scheme also to be ready by 2009.
Surely, these changes will do so much to empower cycling on all fronts that cycling will become a vote-catching issue at last. I like to think that councils will then have no choice but to get their act together, provide adequate cycle parking and bring every other road up to scratch as well.
And speaking of votes, will this grand plan for cycling be enough for Livingstone to beat the other candidates in the forthcoming mayoral election?