Lorry ban will not make roads safer for cyclists, says logistics expert
Banning HGVs during peak times will simply see each one replaced with ten vans, according to logistics expert Christopher Snelling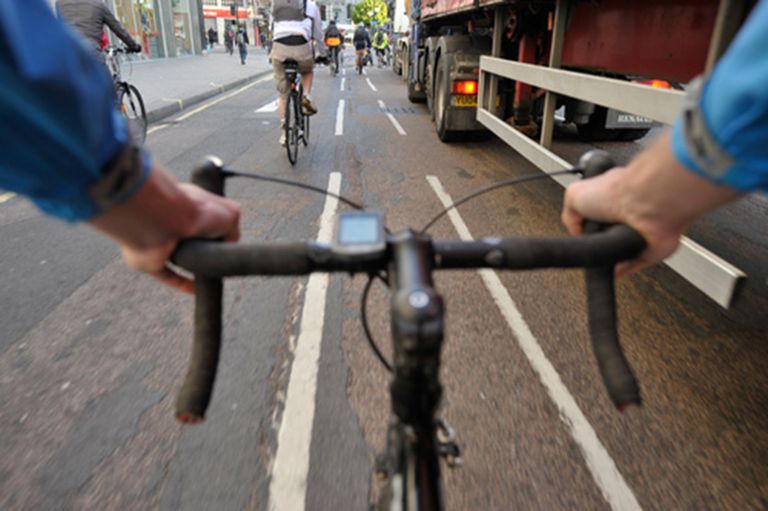 Following David Cameron's pledge to MPs to explore the possibility of banning lorries from city centres, the Freight Transport Association says the move will not have the desired effect of keeping cyclists safe.
Eight cyclists have been killed on London's roads in 2015, seven on who were involved in collisions with heavy goods vehicles, and Mr Cameron was urged to explore ways to improve safety for riders.
But the FTA's head of urban logistics, Christopher Snelling, told Logistics Manager: "Even a medium-sized lorry would have to be replaced with ten vans – which means overall safety would not be improved, let alone the emissions and congestion consequences.
"It has to be remembered that we don't choose to deliver at peak times on a whim – our customers need goods at the start of the working day."
>>> Cyclist dies after collision with tipper lorry in London
Mr Snelling said there were other measures that could be introduced to improve safety, such as better infrastructure for cyclists and pedestrians. He also cited a law which bans lorries from operating in all 32 London boroughs between 9pm and 7am each night.
The 1985 Traffic Management Order means that more lorries are on the road during the morning rush hour as they cannot deliver their goods before that time.
And Mr Snelling said that it's not just the lorry drivers who should be targetted, insisting that all road users need to be educated on road safety.
"All road users have a role to play in improving road safety," said Snelling. Better awareness, training and behaviour is needed on all sides to make our roads as safe as they can be.
"Things can improve. The number of HGVs involved in fatalities in the UK has halved in the last 12 years, which shows the success of the progressive approach to improving safety."