Matt Bottrill claims silver in UCI World Cycling Tour time trial
British time trial ace Matt Bottrill's bike was broken by airline, but an 11th hour fix saw him second fastest in his age category in Denmark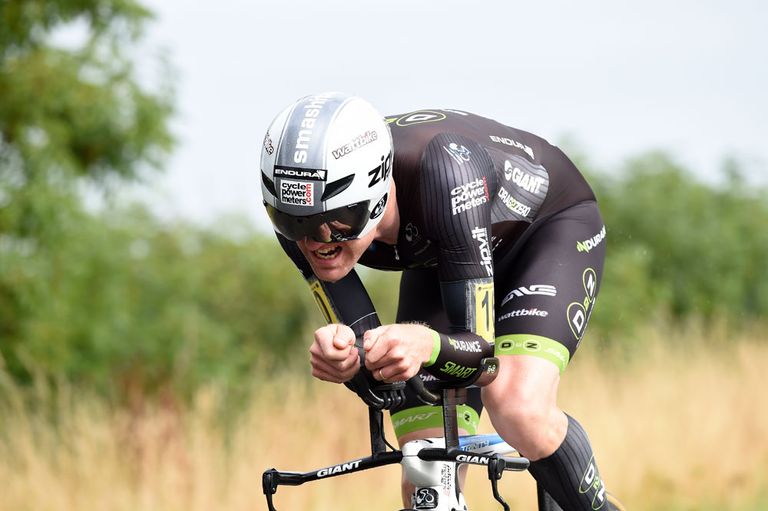 (Image credit: Andy Jones)
Matt Bottrill claimed a silver medal in the UCI World Cycling Tour Final time trial in Hobro, Denmark, on Thursday - despite having to quickly get his bike fixed after it was broken by baggage handlers on his flight.
The British time trial multi-champion placed second in the male 35-39 age category with a time of 24 minutes and 17 seconds over 18.6 kilometres, 36 seconds behind overall winner Andreas Schweizer of Switzerland.
>>> Matt Bottrill looking ahead to new challenges
Bottrill was also third overall in the competition for all age groups, which saw just over 500 competitors take part. He qualified for the event at the Tour of Cambridgeshire UCI World Cycling Tour time trial in June. The event is open to all amateur and master riders.
The former postman from Leicestershire had an event-filled flight from Britain to Denmark, during which his journey was delayed, KLM airlines lost his luggage and his bike arrived with the rear derailleur snapped off.
Giant Silkeborg assisted Bottrill in getting his bike fixed just in time for the race, and the far from ideal preparations didn't seem to affect his performance.
This is Bottrill's final season purely contesting time trials as he switches focus to triathlon in 2016. "I think I've reached the pinnacle of what I can do in time trialling and I'm at the point where I want new goals," Bottrill said in June. "It will be nice to try something different."
The UCI World Cycling Tour Final road race takes place on Sunday, September 6.