MAYOR OF LONDON'S CYCLING PLANS 'AMBIGUOUS' CLAIM GREEN PARTY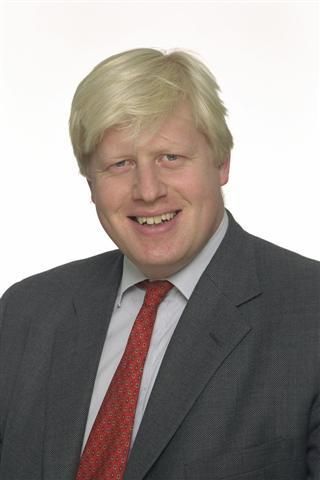 MAYOR of London Boris Johnson is under fire from Jenny Jones, the leader of the Green Party, who claims he has no clear plan about improving cycling provision.
Johnson disputes this and at first glance his proposals on how Transport for London and the Boroughs are to take cycling provision forward look positive. But on closer inspection, say the Greens, they are ambiguous.
The robust question and answer session between leading Green Party members and the Mayor covered topics such as lack of provision for completion of the London Cycle Network, the controversial decision to allow motorcycles in bus lanes, the creation of cycling corridors and Olympic 2012 greenways across the Capital.
The Mayor?s responses pose more questions than answers, say the Greens.
In one answer, it is stated without fanfare that £111.3 million is to be allocated for cycling in 2009/10. This is a huge increase, over twice as much than previous budgets.
But there is no explanation of how it will be spent.
Jenny Jones says:
"The mayor's view of cycle lanes and the LCN+ is ambiguous and I'm not sure he has a clear plan yet. Most worrying is his view that he wont pursue LCN+ schemes that displace other vehicles, or which are seen as 'unpopular'. Boris hasn't said who cycle lanes are unpopular with. He probably means unpopular with certain traffic engineers and car drivers. The problem with intergrating cycling measures with other schemes is that it either doesn't happen, or it is often done very badly. The LCN+ involved cyclists in drawing up all the measures (the CRISP process) and I think that is what makes those schemes unpopular with certain people."
Choice cuts from the exchange.-
?UNPOPULAR? TRAFFIC SCHEMES AND THE LONDON CYCLE NETWORK
Question:
Can the Mayor provide a timetable for completing the LCN+ by the end of 2010?
The Mayor:
The timetable for completing the LCN+ was set out by my predecessor. My view is that as the final parts of the network increasingly require expensive and unpopular traffic schemes, efforts should be focused on my new direction towards more integrated and targeted interventions to make cycling safer, easier and more appealing. This approach is set out in ?Way To Go!? and includes cycle highways along with cycle hire and cycle hubs as the best way to grow and develop cycling in the Capital as well as delivering cycle routes to the Olympic Park.
Details of LCN+ proposals are held by the boroughs as the relevant highway authorities and they may wish to consider opportunities to incorporate these in other funded programmes and developments. Boroughs have been allocated £100k each in their 2009/10 LIP settlements to spend on their own priorities and this could include LCN+ schemes.
Question:
In 2009/10, will he be spending more than the £16m on the LCN+ allocated to Transport for London roads in the current financial year?
The Mayor:
As I am still working with TfL and other stakeholders to refine my new direction for cycling, the level of funding for cycling measures (including the LCN+) on the Transport for London Road Network has yet to be determined. This will be resolved by the time the Transport for London Business Plan goes before the London Assembly for approval early next year.
HOW MUCH DID TRANSPORT FOR LONDON GIVE BOROUGHS TO SPEND ON CYCLING?
Question:
How much did Transport for London (TfL) give the boroughs for cycling projects in 2008/09 and how much have they allocated for cycling in 2009/10?
The Mayor:
In 2008/09, TfL has made available £26.4m to Boroughs for cycling projects. In 2009/10, TfL will specifically allocate £24.5m. However, during 2009/10, TfL will also spend £12m on cycle highways of which at least £4m is likely to be spent on Borough roads.
Question:
Can you guarantee that under the new approach to Local Implementation Plans and borough allocations for 2010/11 onwards, expenditure on walking and cycling by the boroughs will not decline rapidly?
The Mayor:
TfL spending on cycling in London is increasing. For example, in 2005/6, TfL spent £21.7M on cycling. This rose to £28.9M in 2006/07 and £35.1M in 2007/08. TfL expects to spend £44.8M in 2008/9 and £111.3M in 2009/10.
The process of funding Local Implementation Plan allocations is based on TfL assessing applications from the boroughs for schemes in a number of transport programmes. The criteria used to assess and prioritise a scheme is described in the guidance that is provided to boroughs. Inevitably, there will be variations on the funding allocated each year, not least because the schemes will be different from one year to the next.
WILL THE MAYOR SPEND MORE OR LESS ON CYCLING PROJECTS?
Question:
The previous mayor gave a commitment that any expenditure on Velib, cycle super highways and cycling hubs/zones, would be additional to the existing Transport for London commitments on cycling, such as completion of the LCN+. Will the Mayor stick to this commitment, or is it his intention to finance the new cycling schemes partly by spending less on existing cycling projects?
The Mayor:
From what I gather, my predecessor made this commitment without identifying from where the additional expenditure might be found. I will be delivering the Cycle Hire Scheme within the next 18 months and TfL are currently in the process of identifying routes for 12 Cycle Super Highways, which will span across London and greatly increase the infrastructure for cyclists. I am expediting the delivery of both these key projects, quicker that my predecessor had promised.
I recognise the importance of maintaining a commitment to existing projects and programmes as these form the base from which future success can be grown. However, you will be aware from previous discussions of the pressure on available budgets and the need in the years ahead for a more focused and integrated approach to better meeting cyclists? needs.
THE OLYMPIC LEGACY AND RELATED WALKING AND CYCLING ROUTES
Question:
Who will manage and fund the maintenance of the legacy programme of Olympic related walking and cycling routes and facilities after October 2012?
The Mayor :
The implementation of the 2012 Walking and Cycling Route Enhancements programme is being funded by the Olympic Delivery Authority, managed by TfL and delivered by the various Managing Authorities including the Olympic boroughs. Maintenance of the assets will be funded and managed by the relevant Managing Authority.
Question:
Do all the developments relating to the Olympics (i.e. sports, work and residential) include space provision for secure and sufficient cycling parking? Can you provide the plans to confirm this?
The Mayor:
For Games time all competition venues will have secure cycle parking outside the perimeter of the venues for use by spectators and workforce.
For transformation and legacy periods all sporting venues being built in the Olympic Park will have provision for secure and sufficient cycle parking based on TfL cycle parking standards. Other development will come forward through the Olympic Park Legacy Masterplan Framework which is led by the London Development Agency and is still at an early stage. No details are available at the current time of development proposals but representation have been made to the LDA to ensure all new development in the Olympic Park in legacy has sufficient, secure cycle parking.
Question:
When will a safe replacement for the cycle route on the North East corner of the Olympic site be provided and are you taking urgent action to deal with the Bow fly-over as a barrier to cycling/walking for those working on the site?
The Mayor:
Alternatives and diversions have been identified for cycle routes that might be interrupted by Olympic construction activity.
The cycle route in the north-east corner of the Olympic Park was closed to facilitate construction activity. The alternative routing during construction involves a combination of Temple Mills Lane and Ruckholt Road. Both during transformation and in legacy, the new cycle routes across the Park will greatly enhance its connections with the local area and the rest of London.
Regarding Bow fly-over, proposals to improve safety and access conditions for pedestrians and cyclists are being considered by TfL within the context of wider Olympic Route Network obligations and other 2012 programmes.
CYCLING CORRIDORS IN OUTER LONDON
Question:
Are Transport for London working on specific plans to enhance cycle corridors in outer London during 2009/10, as a replacement for cuts to the London Cycle Network+?
The Mayor:
I have set out my ambitions for cycle highways targeted at commuting trips in ?Way to Go!? and TfL will begin serious work on these with the Boroughs and other stakeholders early in the new year. Amongst other things, this work will look to integrate the LCN+ programme with the cycle super highways to make the best use of current and future resources.
RISK OF DEATH FROM MOTORCYCLES IN BUS LANES
Question:
You have stated that your decision to allow motorbikes in bus lanes is based upon your belief that they can share with cyclists and pedestrians safely. Do you therefore agree to reverse this decision on the first occasion that a cyclist or pedestrian is killed or seriously injured by a motorbike in a bus lane?
The Mayor:
It is of course tragic whenever anyone is seriously injured or killed in an accident. TfL will continue to work to reduce the number of accidents in which people are killed or seriously injured.
TfL?s assessment of the longer-term success or failure of the scheme will include monitoring and analysis of road casualty statistics, particularly those for pedestrians, cyclists and motorcyclists.
Since motorbikes are being permitted access to bus lanes as part of an 18-month trial, TfL will be able to make an informed decision based on robust and evidence-based data.
Question:
Did you consult with cyclist groups when developing this initiative?
The Mayor:
TfL?s ?Motorcycles in Bus Lanes? consultation commenced on 27 October and included a number of key cycling stakeholders, including:
- Cycling England
- London Cycling Campaign
- Sustrans
- The Bicycle Association.
THE MAYOR?S VIEW ON PROVIDING FOR CYCLISTS
Question:
Some may say that more cycle lanes will help cyclists by separating them from cars. Others would say that cycle lanes often increase risk to cyclists by taking away their choice as to where to position themselves on the road. What is the Mayor?s view on cycle lanes and what are his proposals for cycle lanes.
The Mayor:
I believe that cyclists should be able to use all of London?s roads in safety and free from fear and that this should not require costly engineering schemes that have significant impacts on other road users. My proposals for cycle highways will provide safe and continuous routes for cyclists that will include cycle lanes where these might be appropriate and of real benefit.
Question:
How many fatal and serious accidents involving cyclists and non-articulated buses have there been each year since 2005/06?
The Mayor:
There was one fatality and 16 serious accidents involving cyclists and non-articulated buses in 2005/06, no fatalities and 18 serious collisions involving cyclists and non-articulated buses in 2006/07 and one and 19 respectively in 2007/08.
Question:
How many serious pedestrian, cycling or traffic accidents were recorded in the last available year?s data for red routes? How many were attributed to the condition of the road surface?
The Mayor:
On the Transport for London Road Network (TLRN) in 2007 (the latest year for which finalised collision data is available) there were 317 collisions in which a pedestrian was seriously or fatally injured, 146 collisions in which a pedal cyclist was seriously or fatally injured, and out of a total of 993 seriously or fatally injured collisions.
Question:
Do you want to see the LCN+ completed?
The Mayor:
I want to see a significant improvement in the quality of cycle routes around London, including LCN+ routes, cycle highways and other routes.
CYCLE PARKING PROVISION
Question:
Will all the new secure cycle parking you plan to provide be free to use?
The Mayor:
The overwhelming majority of the new secure cycle parking that I plan to provide, will be free to use.
At sites where enhanced security is offered through off-street, secure cycle parks, there are on-going revenue costs TfL is working with partners to develop business models and examples where revenue costs of secure cycle parks are spread across other, complementary income streams which are planned at the outset. At cycle parks for commuters, these costs will be met by employers and will therefore be free to use.
Question:
When will TfL finalise the plans for the Southern roundabout at Elephant & Castle?
The Mayor:
Design and modeling of the southern roundabout is currently taking place. It is anticipated that agreement over the design of the Southern roundabout will be achieved by Spring 09.
Question:
I understand you recently cycled around the Elephant & Castle roundabout system - an area where cyclist casualties have doubled since 2003. Do you believe the current road layout and quality of road surface encourages or discourages cycling? What do you plan to do to improve the Elephant & Castle for cyclists?
The Mayor:
Clearly the current junction is unlikely to encourage non-cyclists to take up this mode of transport. However, the design and modelling work that is currently taking place includes for the provision of facilities for cyclists to assist them in negotiating this difficult junction. There are, in addition, alternative routes for cyclists around Elephant & Castle, as recommended in TfL?s cycle guide.
BENDY BUSES ?WIPE OUT CYCLISTS?
Question:
On 10th September 2007 you said articulated buses ?wipe out cyclists, there are many cyclists killed every year by them?. Given that there have been no fatal incidents and only four serious incidents involving articulated buses and cyclists since they were introduced, on what evidence did you base this claim?
The Mayor:
As you know, there is a record of serious incidents involving cyclists and bendy buses. TfL defines serious incidents as those where a cyclist may have required treatment, including in hospital. There was one serious incident involving a cyclist in each of the years 2005/06 and 2006/07, and two in 2007/08.
Analysis that was undertaken by TfL earlier this year showed that bendy buses were involved in 32% more collisions in total and 36% more collisions with cyclists than non articulated buses serving a similar area, per vehicle kilometre.
FUNDING FOR CYCLING CUT BY HALF
Question:
You claim to be very keen to get more people cycling in London, but have cut funding for cycle schemes by half. Given that the Chief Executive of the London Cycling Campaign has strongly condemned this funding cut, why have you disregarded the views of cycling organisations in London?
The Mayor:
It is not true that funding for cycling schemes has been cut in half. TfL spending on cycling in London is increasing. For example, in 2005/06, TfL spent £21.7M on cycling. This rose to £28.9M in 2006/07 and £35.1M in 2007/08. TfL expects to spend £44.8M in 2008/09 and £111.3M in 2009/10.
I have also not disregarded the views of cycling organisations in London. I have actively sought these through inviting comments and feedback on ?Way to Go!? Now that this document and TfL?s Business Plan are in the public domain I am keen that we begin to more fully engage with the cycle lobby, the Boroughs and other stakeholders on how to develop and deliver the new direction for cycling.
THE PARIS-STYLE CYCLE HIRE SCHEME IN LONDON
Question:
Are there any plans or considerations yet to extend this scheme, which will begin in May 2010 in the 9 central London boroughs and royal parks, out to other local areas in the outer boroughs where such a hire scheme would be greatly appreciated?
The Mayor:
The Cycle Hire Scheme area launching in May 2010 will broadly cover fare zone 1, around 44km2.
TfL is currently working on an expansion strategy for the scheme. It is anticipated that the expansion strategy will include both a geographical extension of the scheme boundary and an increase in the density of cycle hire stations within the original scheme area.
Question:
Given your support for cycling, why has the borough allocation for this fallen significantly?
The Mayor:
It has not. In 2007/08 TfL allocated £23.6M to Boroughs for cycling schemes. In 2008/09 TfL has allocated £26.4M.