'NAKED STREETS' TRIAL IMPROVES CYCLING SAFETY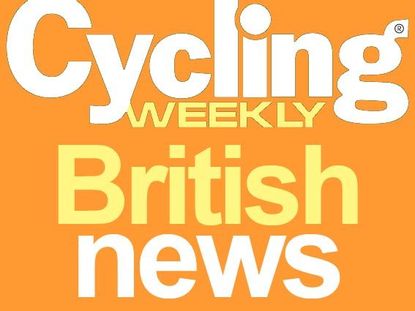 The Royal Borough of Kensington and Chelsea is bucking the trend, claiming that a revolutionary ?shared space? traffic-management scheme on Kensington High Street has cut serious and fatal injuries to cyclists by 19 percent, whereas there has been a nine percent increase across Greater London.
Otherwise known as the ?naked streets? experiment, the idea works on the principle that driver behaviour becomes more cautious when there are no road markings, or traffic lights to control them.
The free mix of traffic and pedestrians blurs priority and requires each to look out for the other.
Although Kensington and Chelsea haven?t gone so far as to remove traffic signals, they have removed barriers, simplified pedestrian crossings and minimised the use of road markings. And this has had the desired effect, they say.
They have also increased provision of Sheffield cycle stands and seating.
The scheme won London Cycling Campaign?s Best cycling facility award 2002.
Lord Rogers, chairman of Gov Urban task force, also praised the scheme.
A spokesman for the Royal Borough said the scheme has been so successful it is being extended to other parts of the borough.
He said that between 2000-2001 there were 27 cyclists killed or seriously injured in the borough but between 2006 and 2007 this reduced to 22, a 19-percent reduction. By comparison, across Greater London there were 422 cyclists killed or seriously injured in 2001. This had risen to 461 in 2006, a 9 percent increase.
The ?shared space? idea is recommended for particular zones of the city, in much the same way as pedestrianisation works in shopping areas. In Germany, where the scheme is in wide use, the magazine Der Spiegel has said that road rules strip motorists of the ability to be considerate.
The Dutch inventor of the idea, the late Hans Monderman, who died this year, is quoted as saying: "We're losing our capacity for socially responsible behaviour. The greater the number of prescriptions, the more people's sense of personal responsibility dwindles."
Brighton, on the Sussex coast, is also experimenting with a shared space scheme on New Road, adjacent to the Royal Pavilion.
Here they have created a ?fully shared space?. There are no kerbs, the carriageway indicated only by a subtle change in use of materials. Drivers must steer between street furniture, such as public seating and street lighting.
Since the changes, 12,000 fewer motor vehicle trips a day are made there ? a 93 per cent reduction. There has been a corresponding increase in cycling usage (93 percent), plus a huge increase in the numbers of pedestrians (162 percent). Traffic moves slower, at around 10mph.
Thank you for reading 5 articles this month* Join now for unlimited access
Enjoy your first month for just £1 / $1 / €1
*Read 5 free articles per month without a subscription
Join now for unlimited access
Try first month for just £1 / $1 / €1
Keith Bingham joined the Cycling Weekly team in the summer of 1971, and retired in 2011. During his time, he covered numerous Tours de France, Milk Races and everything in-between. He was well known for his long-running 'Bikewatch' column, and played a pivotal role in fighting for the future of once at-threat cycling venues such as Hog Hill and Herne Hill Velodrome.