National Cycle Network brings £650m to UK economy, study suggests
More than 15,000 new jobs have also been created thanks to the National Cycle Network, according to research conducted by Sustrans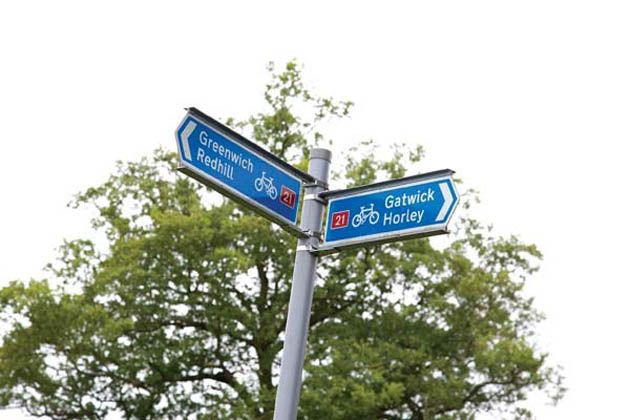 People riding along the National Cycle Network bring a reported £650m to the UK economy each year, according to a study conducted by sustainable transport charity Sustrans.
The Network, which is in its 20th year, runs for over 14,000 miles across the length and bredth of the UK. Cycling tourists who use the Network spend an average of £7 per day, with food and drink establishments along the route benefitting the most.
>>> Sustrans invite people to sponsor a mile of the National Cycle Network
More than 15,000 jobs have reportedly been created thanks to the Cycle Network, with 10,000 of them in the food and drink sector.
Liz Hodges set up the Route 2 bike café in Topsham, Devon and now runs the Route 2 Bike Shop in the same town and says the Network has allowed her to start down a new career pathway.
"We set up the Route 2 café after the National Cycle Network route 2 was developed in 2008," she said. "I knew cycling would be popular but I never expected the cycling revolution that we are seeing today.
"The National Cycle Network has definitely been key to getting more people out on their bikes for day trips and holidays. And the 'Wiggins effect' has also been important. Lots of businesses have benefitted and in my case allowed me to reinvent myself in a completely new career."
>>> Encourage kids to cycle to school says Sustrans
Jason Torrance, policy and partnerships director at Sustrans, said: "Since the National Cycle Network was first developed, usage has increased year-on-year, with people using it for all kinds of reasons, from using it to get to work and school as well as going on day trips and holidays.
"The economic benefits of quality walking and cycling routes are significant, both from tourism but also day to day, by reducing congestion, pollution and by enabling people to improve their health."