New closed-roads races announced for retro bikes
50-mile road races for riders with pre-1987 bikes will take place at the 2017 Tour of Ayrshire and Tour of Cambridgeshire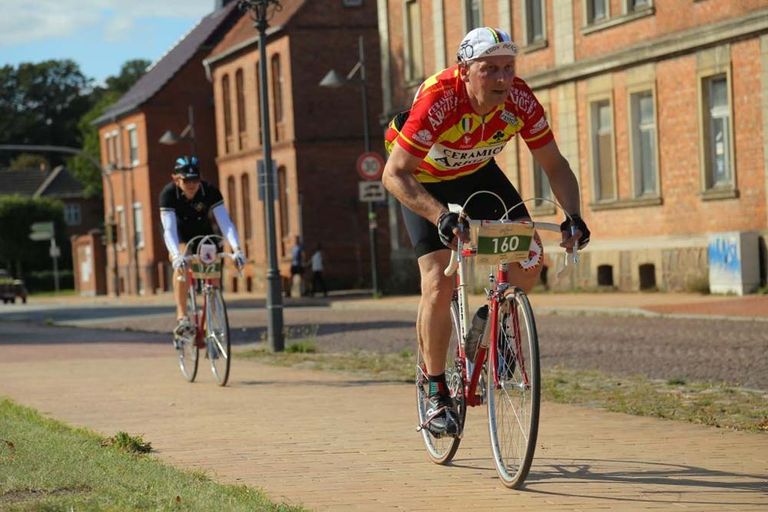 Retro bike events have grown in popularity over the past decade, with a surge in interest for classic road bikes and clothing.
Now, the organiser of the Tour of Ayrshire and Tour of Cambridgeshire is giving retro bike owners a chance to race against like-minded riders on closed roads.
Only bikes manufactured before 1987 will be allowed to take part in the Tour Classic, a 50-mile timed race that takes place at the Tour of Ayrshire on Sunday April 30 and the Tour of Cambridgeshire on Sunday, June 4.
>>> Tour of Ayrshire closed roads Gran Fondo announced for 2017
Tom Caldwell, CEO of event organiser Golazo Cycling Limited, explains the thinking behind the new events: "the festivals which Golazo Cycling promote are wholly inclusive and that the Tour Classic is another manifestation of this.
"We already have a highly credible racing element in the Gran Fondos and Chronos with many entrants wanting to qualify for the UCI Gran Fondo World Championships.
"In addition to this community of riders we have a substantial Sport element to the festivals where riders participate in the Gran Fondos but choose instead to ride with others at speeds with which they are more comfortable. We have a Medio Fondo for families and beginners as well. The Tour Classic merely extends this philosophy."
It is thought that the events will be unique, with no other closed roads, timed road races open purely for vintage bikes anywhere else in the world.
"I don't believe there's a closed road, timed, race for pre-1987 bikes, anywhere in the world," said Steve Clarke of the Light Blue Cycles Company, manufacturer of retro-styles bicycles based in Cambridgeshire.
"I know many riders travel overseas to find classic bike events and in 2017 we will have two great events on our doorstep, here in the UK."