NEW TRANSPORT FOR LONDON MAPS HIT THE STREET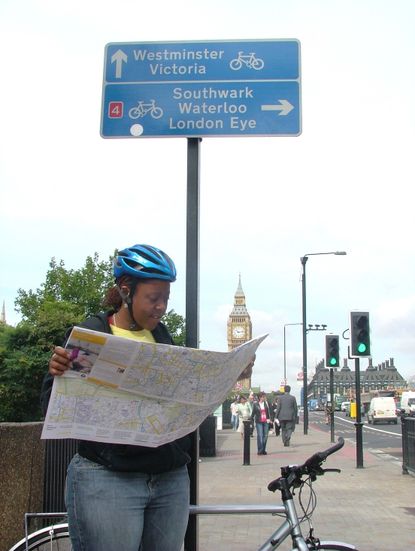 The latest edition of the TFL?s free bike maps are went up for grabs yesterday detailing a massive 4,000km of routes through London.
The new set of 14 maps, developed with the London Cycle Campaign, include routes of the London Cycle Network Plus (a network of signed routes for cyclists across the capital) and the National Cycle Network routes through parks and canal towpaths.
Ken Livingstone said: ?These new cycle maps will make cycling in London easier and help cyclists explore a whole new side to the capital by discovering literally thousands of short cuts and little known paths.?
If you fancy a bit of a challenge after navigating your way through London with the aid of your new maps then the Hovis London Freewheel bike ride may be the thing for you. The free event, which takes place on Sunday 23 September, is open to all Londoners and follows a traffic-free route through central London.
TFL maps can be requested online from www.tfl.gov.uk/cycling or by calling 020 7222 1234.
For information and registration details on the Hovis London Freewheel bike ride visit: www.londonfreewheel.com
Thank you for reading 20 articles this month* Join now for unlimited access
Enjoy your first month for just £1 / $1 / €1
*Read 5 free articles per month without a subscription
Join now for unlimited access
Try first month for just £1 / $1 / €1