New York cyclist 'slipped' prior to fatal collision, says NYPD
Safety campaigner criticises "deadly traffic signal design flaw" that allowed box truck to collide with cyclist on First Avenue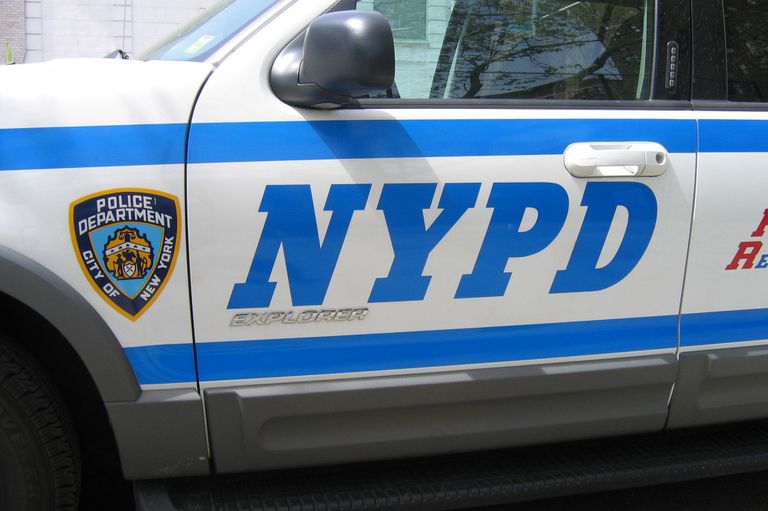 Kelly Hurley, the cyclist who died last week after being hit by a box truck, had actually fallen off her bike prior to the accident, according to a New York Police Department spokesperson.
The 31-year-old died after the truck collided with her while turning left at the intersection of First Avenue and East 9th Street.
The NYPD issued one summons to the driver of the truck for not having a proper crossover mirror. These are required on large trucks by the Department of Transportation to avoid having pedestrians and cyclists hidden in the driver's blind spot.
"He didn't have any issues with his license, he was not driving under the influence, the victim sadly slipped off her bike," NYPD spokesman Detective Ahmed Nasser told the Village Voice.
>>> 'We can't tolerate it': One rider killed and one critically injured on same New York intersection
Early in the morning on April 5, the unidentified 59-year-old box truck driver was stopped at a red light at the intersection of First Avenue and East 9th Street. The driver "made a left turn from the rightmost lane" onto East 9th Street after the light turned green. Hurley, who was riding north in the designated bike lane, "dismounted the bicycle and slid onto the roadway, and came to rest in the intersection," according to Detective Nasser.
"She was actually trying to avoid [the truck], she came off her bike and slid under the truck as he made the turn," Nasser said.
Hurley, who was a SoulCycle instructor on West 27th Street and lived on Orchard Street, succumbed to the injuries sustained in the accident.
Paul Steely White, Executive Director of Transportation Alternatives, expressed concern over the design of this type of 'mixing zone', where traffic is permitted to turn left through a cycle lane.
"Time and again, New York City motorists have proven incapable of exercising basic care, with deadly results. As with pedestrian crossing phases that similarly rely on the hope of motorist compliance, this deadly traffic signal design flaw must be corrected so that there is a clear unambiguous right-of-way signal phasing for bicyclists, pedestrians and motorists alike."
>>> Attempt to hit visiting cyclists with $25 tax defeated by Montana legislature
White also criticised the NYPD for increasing its presence at the scene of the crash to ticket cyclists in the days following the crash.
"As they have done in the wake of other recent tragedies, the NYPD unleashed a ticketing blitz on cyclists shortly after the preventable crash that killed Kelly," White said. "Yet data show the majority of bikers and walkers are killed not by their own mistakes, but by speeding, unyielding and lawless motorists."
According to Detective Nasser, the investigation is still ongoing and the box truck driver could face future charges.