Attempt to hit visiting cyclists with $25 tax defeated by Montana state legislature
Amendment proposed in unrelated bill removed by Montana House committee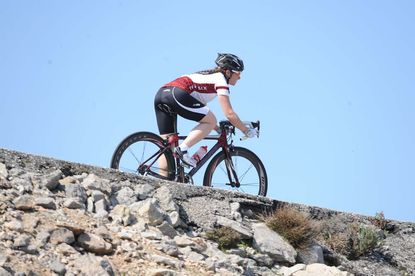 (Image credit: andy jones)
A Montana House committee has killed an amendment to senate bill 363 that would have charged visiting cyclists a $25 fee to ride in the state.
Originally introduced by the Republican Bozeman State Senator Scott Sales, the Montana State Natural Resources Committee held a hearing regarding the bill, removing the provision in a unanimous, bi-partisan vote.
Part of the move can be attributed to the swift advocacy response from PeopleForBikes, Bike Walk Montana and Adventure Cycling – headquartered in Missoula, Montana.
Nearly 600 letters opposing the tax were sent to the the legislature by bicycle advocates after news broke of the amendment on March 31.
>>> New York cyclists battle $4,600 fine for running red lights
The amendment proposed by Sales and tacked on to the unrelated SB 363 (a bill tackling invasive species and more specifically the spreading of mussel larvae in reservoirs) would have required a $25 decal for each visiting bicycle, supposedly to help fund the state's battle against invasive mussels.
Sales' proposal was one of three bills that have been introduced recently by Republicans of Montana aimed directly at cyclists; one that would prohibit riders from travelling on roads without shoulders and the other requiring all bikes to be fitted with a fluorescent orange flag standing a minimum five-feet above the ground. Neither of these bills gained much momentum and died quickly.
>>> Five US races to look forward to this year
Cycling groups across the country expressed dismay at the bill, fearing the most recent provision would have significantly jeopardized future bicycle advocacy movements.
"This outcome could not have been achieved without thoughtful and well-articulated comments from bike riders to their elected officials," PeopleForBikes said.
Not only would the bill have sent an unwelcoming message to visitors, Montana Governor Steve Bullock expressed his concern that the non-resident bicycle decal requirement would threaten the cycling tourism economy, one which the state relies heavily on. Currently, the state's cycling tourism is estimated at $3.5 billion annually.
Thank you for reading 20 articles this month* Join now for unlimited access
Enjoy your first month for just £1 / $1 / €1
*Read 5 free articles per month without a subscription
Join now for unlimited access
Try first month for just £1 / $1 / €1