Montana senator wants to tax every visiting cyclist
Senator Scott Sales tacked on an amendment to an unrelated bill that would see cyclists taxed $25 to visit the state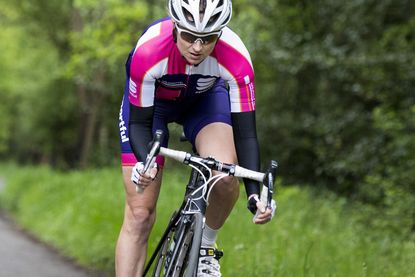 (Image credit: Daniel Gould)
Bozeman, Montana Republican State Senator Scott Sales thinks cyclists are an invasive species in his home state.
Involved in stopping bicycle safety legislation recently as well, he now wants to tax each visiting cyclist $25 to ride in Montana. This fee is an amendment that's been added to senate bill 363, which relates to invasive species management and more specifically the spreading of mussel larvae in reservoirs.
>>> New York cyclists battle $4,600 fine for running red lights
Last month, Sales helped vote down house bill 267, which would have required vehicles exceeding 35 miles-per-hour to give cyclists three feet.
"They're some of the rudest people I've ever – I hate to say it, but I'm just going to be bold – they're some of the most self-centered people navigating on highways, or on county roads I've ever seen," he told the Missoula Current.
The amendment proposed by Sales and tacked on to the unrelated SB 363 would require a $25 decal for each bicycle, which would supposedly help to fund the state's battle against invasive mussels. Last Friday, the amendment narrowly passed a vote, 26-24.
Senator Mike Phillips, a Democrat from Bozeman, voted against the amendment, "It makes a mockery of a gigantic problem for the state of Montana," describing it as "asinine" to the Bozeman Daily Chronicle.
What's unknown is how the tax and decal requirement would be enforced on visiting cyclists in Montana. An important detail to note is that motorized fishing boats that, unlike bicycles, could potentially spread the invasive mussel in question, are not required to pay the $25 fee.
Senator Phillips said the amendment is, "A wholly unnecessary and needles tax" because "bicycles have absolutely nothing to do with the AIS (Aquatic Invasive Species) problem."
The Montana State Natural Resources Committee has scheduled a hearing today for SB 363 and is expected to vote on the bill this Friday, April 7.
Thank you for reading 20 articles this month* Join now for unlimited access
Enjoy your first month for just £1 / $1 / €1
*Read 5 free articles per month without a subscription
Join now for unlimited access
Try first month for just £1 / $1 / €1