The Norwegian contraption that takes the effort out of cycling uphill (video)
The CycloCable in Trondheim allows cyclists to avoid the exertion of cycling up a 14% gradient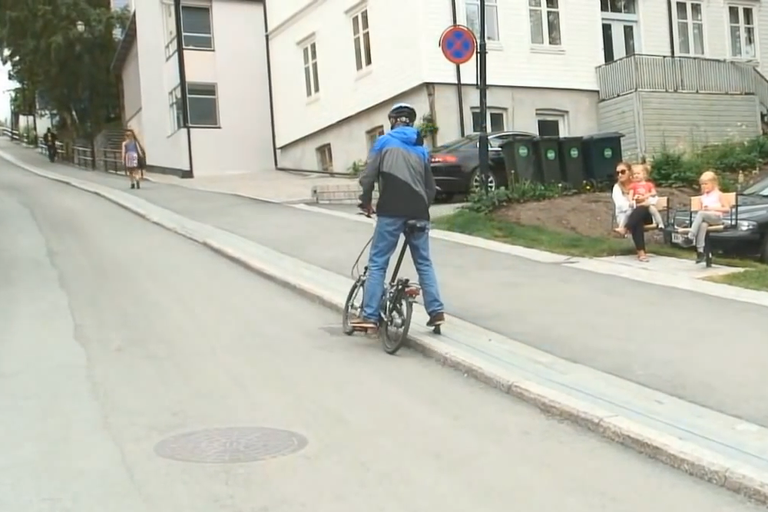 A recent Cycling Weekly article advised on ways that you can improve your speed when cycling uphill. But what if you don't fancy riding up a sharp gradient? The Norwegian city of Trondheim has the answer.
The CycloCable is situated on the 130m-long Brubakken hill, which 'only' registers at a meagre 14% on Strava, but the contraption allows cyclists to be pushed calmly up the hill.
All you have to do is position your bike 10cm away from the rail, put your right foot on the start station and wait for the mechanism to push you on your merry way.
The original device, known then as Trampe, was welcomed by more than 2,000 people when it was opened in 1993, with French company Skirail stepping in to renovate it in 2013.
As excellent an idea as this looks, we can't imagine it'll be one that comes to a British street any time soon so you'll simply have to get off and push if your hilly nemesis gets the better of you.
So it begs the question, which hill in the UK would you want to install one of these lifts on?