NYC cyclist films the problems he encounters riding over Brooklyn Bridge (video)
An urban cyclist records his battles with tourists, pedestrians and even brides and grooms on a trip across New York's Brooklyn Bridge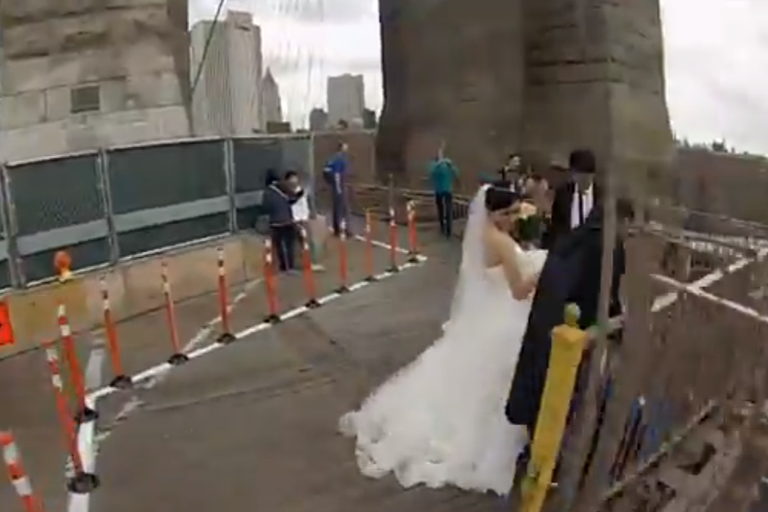 Think of New York and you'll likely think of a few famous landmarks - the Statue of Liberty, Empire State Building or the Brooklyn Bridge. Then you may think how wonderful it would be to ride your bike round the city and over the iconic bridge.
Well you may think otherwise after watching the above video, where a very angry cyclist filmed his journey across the bridge and his battle with tourists, people on telephones and people who just aren't looking where they're going.
>>> Brainwaves of New York cyclists create cycling stress map of the city
The New York City authorities have painted a thick white line down the middle of the bridge's footpath, designating where cyclists should go and where pedestrians should walk - but this doesn't help when people are trying to take photos at every possible opportunity.
There was even one couple getting married on the bridge - on the cycle lane, obviously - which really got the cyclist's goat.
>>> La Marqueta: an illegal alleycat race through New York City (video)
Undoubtedly the best part of the video is the running commentary the rider gives, as he mumbles expletives at people who get in his path.