Opinion: Why I WILL be going to watch the Lance Armstrong film
Having seen the most recent trailer for Lance Armstrong biopic The Program, I've changed my mind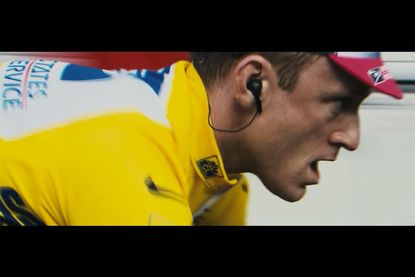 Like many other cycling fans, I let out a groan when details of the Lance Armstrong film The Program were originally released. Not Lance, not again.
There have been a couple of full-length features on the Texan and his fall from grace since his confession of cheating stunned the world, but this one is different – it's a dramatisation.
Hollywood dramatisations have a knack of over-embellishing the story, with those embellishments then becoming 'fact' in the public consciousness, which is always a bit irritating. And by now we all know the real story: the depths that Armstrong and his US Postal cohorts delved to dope, cheat and manipulate their way to seven Tour de France wins.
I wasn't sure I could really stomach it.
Then the most recent trailer for The Program appeared. And it looks rather good.
Yes, some of the dialogue sounds like it could be a bit much and delivered with a touch of Hollywood gusto. I admit I had a bit of a reservation about Chris O'Dowd playing journalist David Walsh, all frowns and one-man-crusade. And beard.
And yes, the cycling tech trainspotters are going to be up in arms because the ratio of the sprockets on Armstrong's cassette probably isn't quite right. But it's not Armstrong, it's Ben Foster. If we can accept that one man is playing the part of another man, surely we can accept that a slightly wrong bike is playing the part of the real one.
>>> Lance Armstrong biopic actor takes performance-enhancing drugs as 'research'
That said, Foster seems to do a pretty good job of looking and sounding like Armstrong. And he revealed that in preparing for the role, much like the man himself, he took performance-enhancing drugs to see what they did to his body. He didn't ride the Tour de France to see exactly what that did to his body too, but it's quite hard to get on a WorldTour team these days. We'll let him have that one.
As I said, we all know the Armstrong story, but that's also no reason for not watching this interpretation. In the same way we all know what happened to the Titanic (it sank), but that didn't stop people watching and being entertained by the film (which didn't sink).
I won't watch it and revel at cycling's big baddie getting his comeuppance, or the downtrodden journalist being right all along. I'll go along and watch it, partly because of the spectacle of seeing cycling on the big screen and partly because I think it will be a fascinating and unique crime drama.
How about you?
Thank you for reading 5 articles this month* Join now for unlimited access
Enjoy your first month for just £1 / $1 / €1
*Read 5 free articles per month without a subscription
Join now for unlimited access
Try first month for just £1 / $1 / €1