Oxford Police 'too reasonable' on bikes without lights, says transport board member
Police crackdown on cyclists riding without lights has been branded 'too reasonable' by council transport board member.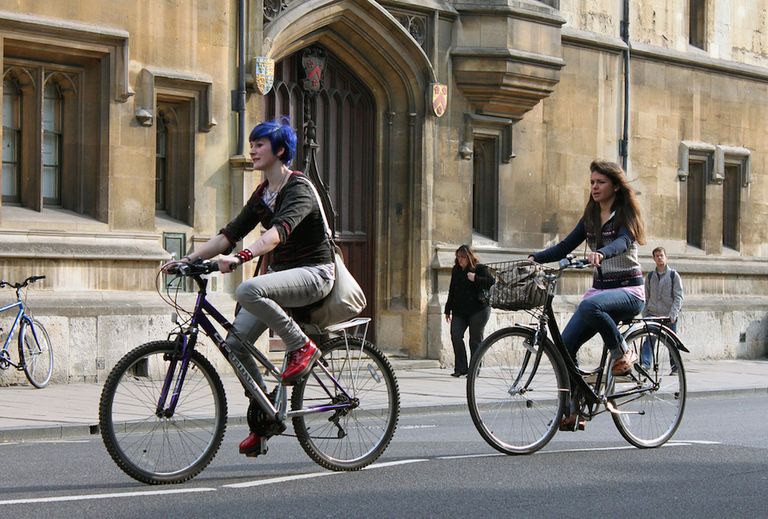 Oxford City Council board member for transport John Tanner suggests police are being 'too reasonable' on cyclists who ride without lights in the city, despite a crackdown on the offence.
The Oxford Mail reported that 128 of 700 cyclists travelling out of the city across Magdalen Bridge without lights, compared to 280 out of 485 four days before the blitz.
Mr Tanner said: "The cyclists who do not use lights or wear reflective clothing are a danger to themselves and others on the roads.
"I think the police are being very reasonable with their scheme allowing people to prove they have bought lights rather than being fined. But that seems to be too reasonable and we should perhaps be tougher on cyclists who do not have lights."
But Simon Hunt, chairman of Oxford cycling group Cyclox, believes the police crackdown has had a positive impact.
"I am delighted to see that enforcement seems to be having such a dramatic effect. Perhaps we will have another police blitz and everybody will end up having lights," he said.
Reports suggest that 267 riders were given fixed-penalty fines of £50 in a three-hour period on the evening of October 27, but the fines were overturned if the riders produced proof of purchasing lights within seven days of the incident.
Source: Oxford Mail
Your essential guide to buying bike lights, including how much to pay, the essential features you need, and our pick
Row breaks out as city council claims infrastructure projects are being blocked