Oxford's cycling infrastructure 'must improve'
Prospective Parliamentary Candidates from all political parties agree that more needs to be done to make Oxford safer for cyclists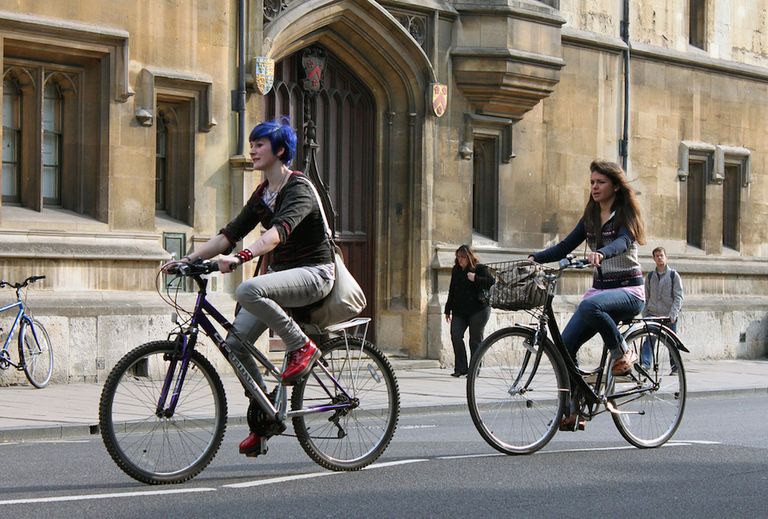 Prospective Parliamentary Candidates (PPC) in the UK's second most popular city for cycle-commuting all want added measures implemented to improve cycling numbers.
Seventeen per cent of residents in Oxford commute to work, according to figures from the CTC, but in the constituency seat of Oxford East even more is needed to boost that number.
At a hustings event about environmental issues, cycling became a top priority of discussion with all PPCs in cross-party agreement that cycling infrastructure in the city must improve – regardless if Labour hold onto the seat or not.
>>> Green Party would 'take billions' away from roads to invest in cycling
"It's quite clear that with more spending on cycling infrastructure we can get people on their bikes. A key problem is that we don't have enough people finding it safe to cycle due to the county council not repairing pot holes quick enough," Labour councillor Tom Hayes said adding that the level of investment in cycle facilities nationwide is "pretty shabby".
Ann Duncan, the Greens PPC, reaffirmed her party's pledge of investing £30 per head in cycling should they form part of the next government in May. "We want to make safe cycle lanes, put a huge amount into training, especially for children in school.
"There have been too many deaths and serious injuries among cyclists."
Liberal Democrat's Alasdair Murray said that "one of the big problems is adults are too scared to cycle" while the Conservative PPC, Melanie Magee, said that cycling in Oxford "can be quite nightmarish".
Source: BBC News