Patrik Sinkewitz banned for eight years
Court of Arbitration for Sport upholds appeal made by German anti-doping agency to reinstate eight-year ban for Patrik Sinkewitz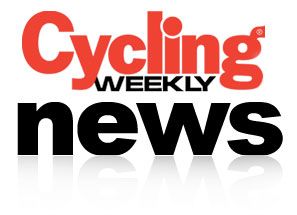 German rider Patrik Sinkewitz has had an eight-year suspension reinstated after the Court of Arbitration for Sport (CAS) upheld an appeal filed by the German anti-doping agency (NADA) on Monday.
Sinkewitz failed a test for recombinant growth hormone at the Grand Prix of Lugano on February 27 2011. He was initially suspended, but the German Arbitral Tribunal overturned the decision to ban him after Sinkewitz questioned the reliability of the testing laboratory's procedures and he returned to racing in June 2012, prompting NADA to appeal.
Sinkewitz previously failed a test for abnormal testosterone levels prior to the 2007 Tour de France whilst riding for T-Mobile, and was banned for a year after admitting to using testosterone patches.
Since Sinkewitz has already served a doping suspension, NADA sought an eight-year ban for the 2011 growth hormone infraction - which was upheld by CAS. In addition to the suspension, CAS ordered Sinkewitz to pay a fine of 38,500 Euros (£31,800).
Sinkewitz placed second for his Meridiana-Kamen team behind Jose Serpa at the Trofeo Laigueglia on Friday.
German rider Patrik Sinkewitz provisionally suspended by UCI for failing test for recombinant human growth hormone
Thank you for reading 5 articles this month* Join now for unlimited access
Enjoy your first month for just £1 / $1 / €1
*Read 5 free articles per month without a subscription
Join now for unlimited access
Try first month for just £1 / $1 / €1