Police estimate 60,000 bikes stolen in London last year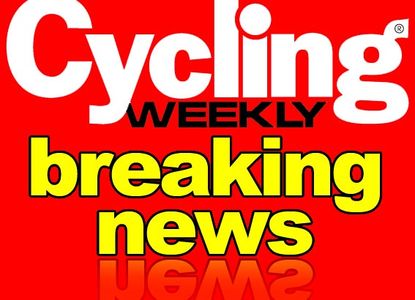 The number of bikes reported stolen in London soared to 23,000 in in 2009 - up 30 per cent. The crisis has moved London Cycling Campaign to launch a major anti-theft "Beat the Thief" campaign. But police estimate that the true total of stolen bikes could be as high as 60,000, if unreported thefts are included.
An LCC survey of more than 500 London cyclists reveals that one in six cyclists claim to have recognised a stolen bike for sale on websites Gumtree and eBay.
Mike Cavenett, LCC communications officer, said: "Internet sales of stolen bikes are out of control. Imagine if this was stolen cars we were talking about? Something needs to be done about this theft epidemic."
According to the survey, 80 percent of cyclists have had at least one bike stolen, with one-in-10 saying they've lost four or more bikes to thieves.
Most say their bikes have never been recovered and that the police made half-hearted attempts to investigate.
A worrying development is that two-thirds of cyclists say they are using their bikes less frequently because they fear their bikes being stolen.
London Cycling Campaign's eight point plan to tackle bike theft calls for greater police activity to reduce theft and target the markets for stolen bikes, with the aim of returning more bikes to their owners.
LCC want.-
1. Creation of a police anti-theft squad
The capital needs a dedicated police team to tackle cycle theft, engaging in pro-active 'stings' to find persistent offenders and gangs.
2. Tougher action against selling stolen on websites
Websites need tough rules on ID, and sellers must be made to provide more information on bikes for sale, providing real photos and frame numbers.
3. Code of practice for bike shops
Bike shops need to make sure they do not buy second-hand bikes without proper checks on seller ID and bike provenance. A new code of practice will enable those that sign up to it to demonstrate their good standards.
4. Tougher action against street markets
Well-known locations for selling stolen bikes such as Brick Lane market must be policed much more aggressively to stamp out the market for stolen goods.
5. A central repository for recovered bikes
A central location where people could recover stolen bikes would make it easier to unite owners with the large number of bikes that are recovered.
6. Regular stakeholder meetings
Cyclists, police and politicians must meet regularly to ensure that cycle theft is given sufficiently high priority, and that new developments are reacted to faster.
7. Increasing secure parking provision
Thousands more secure cycle parking spaces need to be built for homes, estates, shops, educational institutions, workplaces and transport hubs.
8. Better education for cyclists
Cyclists must be given sensible information to help them protect their bikes, such as registering the frame number online, buying insurance and using strong locks. They also need tips on how to avoid buying stolen bikes.
Thank you for reading 20 articles this month* Join now for unlimited access
Enjoy your first month for just £1 / $1 / €1
*Read 5 free articles per month without a subscription
Join now for unlimited access
Try first month for just £1 / $1 / €1