Police 'making a killing' by fining cyclists who fail to dismount on closed Tower Bridge
Police in London are fining cyclists who do not dismount and push their bikes across Tower Bridge whilst it is closed for repairs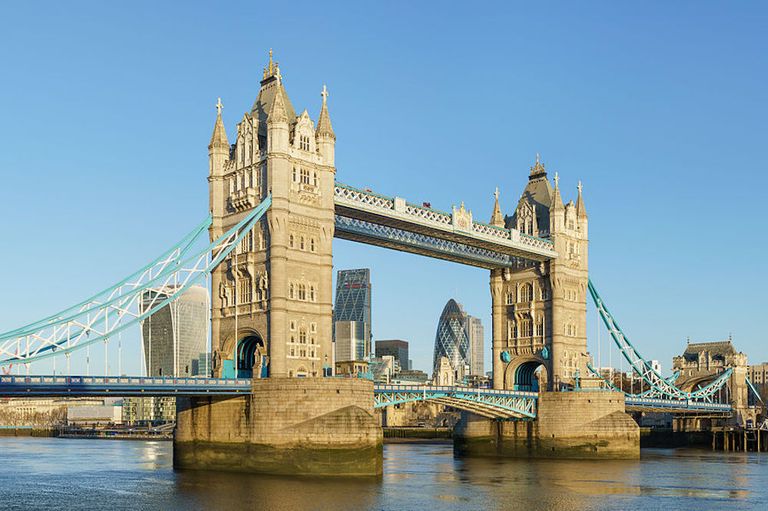 The Metropolitan Police are fining cyclists who fail to dismount while crossing London Bridge, which is closed to vehicles for repairs.
Cyclists and pedestrians are still able to cross the iconic bridge on the pathway, but riders are required to dismount and push their bikes across the bridge.
However some riders have reportedly refused to get off their bikes and have been issued on-the-spot fines by officers on the bridge, which is closed until Christmas for essential repairs.
One commenter to the Evening Standard said the police were "making a killing" by dishing out fines with pedestrians claiming some cyclists are ignoring the warning signs and cycling dangerously.
Another witness told the Standard: "There are clear signs telling them to dismount. It's really very busy with human traffic.
"One woman on a bike actually told me to get out of her way as she was cycling towards me.
"There is no-one there enforcing the rules. It is a risk as it's really busy in the mornings and at rush hour time. Somebody is going to get hurt.
"Of course there are cyclists following the rules and dismounting but there are many that are not."
Transport for London say they have stationed enforcement officers at either end of the bridge and say they are advising cyclists of alternative ways to cross the river, which would probably involve cyclists heading west to London Bridge.
Earlier this week Mayor of London Sadiq Khan urged the development of a cycling and walking bridge between Rotherhithe and Canary Wharf to give people more options to cross the Thames. There are currently no bridges crossing the river between Tower Bridge and the Dartford Crossing.