Police trail bike thief suspects for 50 miles from Brighton to London before making arrests
Two men and a boy arrested in Mitcham after stealing bike from south coast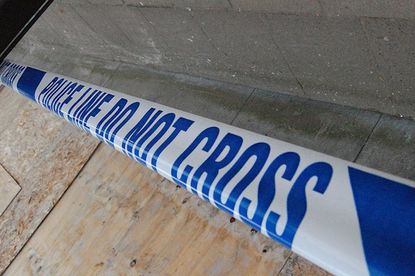 Police in Brighton showed serious dedication to recovering a stolen bike after they trailed three suspects for 50 miles before making arrests.
Sussex Police say that a bicycle was stolen at around 9.15pm on January, 25 from Preston Park in Brighton, being loaded into a van parked in the nearby Stanford Avenue by a group of men, who then drove off.
However little did the men know that they were being followed by police, with officers trailing the van that the suspects were driving all the way up the M23 from Brighton towards London.
>>> Watch: CCTV footage shows thieves making off with €100,000 worth of Bianchi bikes in bike shop raid
The van was finally stopped in the south London suburb of Mitcham, roughly 50 miles from where the bike was stolen, where officers made their move.
Two men aged 51 and 24, and a 15-year-old boy were arrested on suspicion of theft. They have now been released pending investigation.
Anyone with information on bike thefts should contact police online or call 101 quoting Operation Ensnare. However if you see a crime in action then you should dial 999.
Watch: Hottest products of 2018
http://www.youtube.com/watch?v=5gziABZj6X8
The arrests were made as part of Operation Ensnare, an operation launched by Sussex Police in September to tackle the high level of bike thefts in Brighton and Hove. In December the force gave an update on the operation, saying that the number of reported bike thefts across the city had halved since September, with some areas seeing a reduction of 71 per cent.
"We are continuing to target bike thieves with Operation Ensnare," said Inspector Paul Ransome of Sussex Police. "Even though these suspected thieves left Sussex, we were still able to pursue them and arrest them."
In 2016, a survey of 1,800 cyclists in London found that nearly half had had at least one bike stolen, while only six per cent of those said that they had had their bike returned. Nine in 10 of those who had had their bike stolen said that it had been locked at the time, although vast majority of these subsequently invested in a higher quality lock.
Thank you for reading 20 articles this month* Join now for unlimited access
Enjoy your first month for just £1 / $1 / €1
*Read 5 free articles per month without a subscription
Join now for unlimited access
Try first month for just £1 / $1 / €1