Polish commentators go mad over Kwiatkowski win (video)
Polish commentators lose it as they watch Michal Kwiatkowski take the rainbow jersey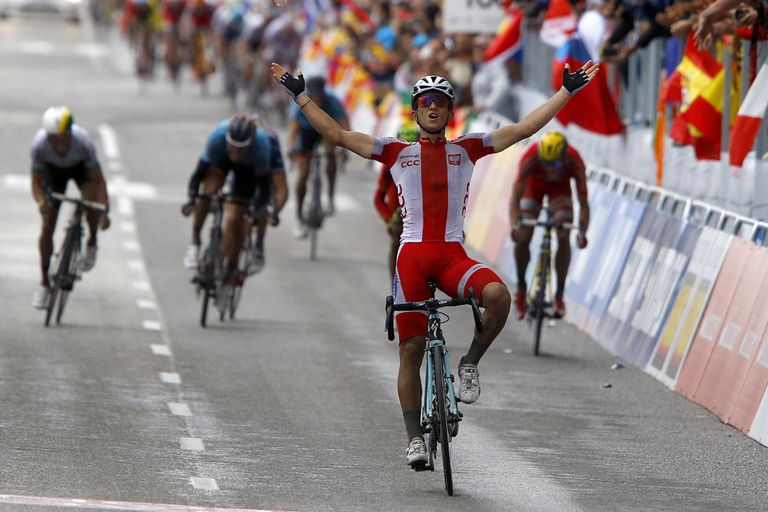 (Image credit: Graham Watson)
As their compatriot rolled towards world championship victory with a furious sprint breaking out behind him, these Polish commentators went just a little bit crazy.
Former Polish champion Michal Kwiatkowski took the win after breaking away on the last climb of the final lap on the 18.2km circuit at the Road World Championships in Ponferrada, Spain.
Such is their excitement at watching Kwiatkowski become the first Polish world champion, the commentators begin chanting in unison (at around 8.40) before it all breaks down into a lot of name shouting. The closest you might get to a British equivalent would be if you managed to get two Carlton Kirby-s together to commentate on the same sprint finish.
Eurosport's David Harmon did almost explode as Mark Cavendish took the world championship win in 2011, but managed to stay in enough control as to avoid any kind of name chanting, all while Sean Kelly was able to sound no more excited than usual next to him.
http://www.youtube.com/watch?v=h31WWkL4nsY
Let us know about any memorable commentary moments from cycling you have in the comments section below.
More cycling videos
Footage has surfaced of the incident on stage one of the Tour of Britain where Mark Cavendish hit a Rapha