Poor locks lead to 100 bikes being stolen in Dublin each week
Nearly 5,000 bikes were stolen in Dublin in 2014, according to a survey, equating to 14 a day on average and 100 each week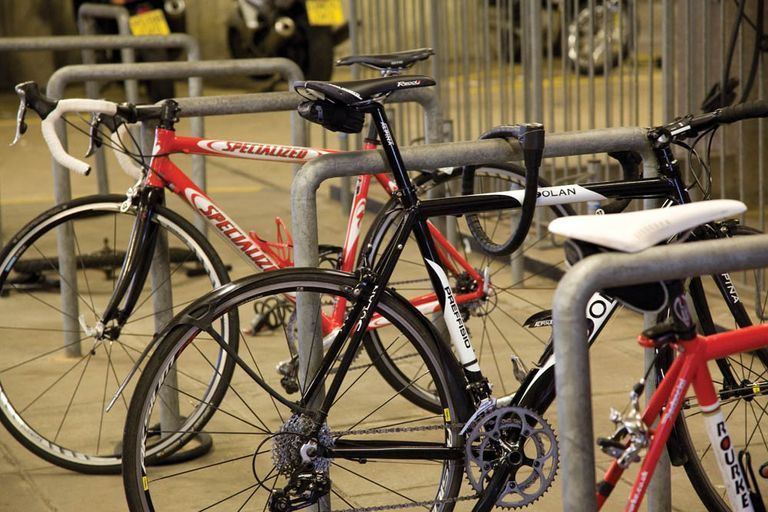 Dublin's Bike Theft Group claims that poor quality bike locks are one of the main reasons as to why there were nearly 5,000 bike thefts in the city in 2014.
The figures show that 14 bikes are stolen each day on average, equating to nearly 100 each week, with thefts rising by 167 per cent in the past five years.
>>> Bike locks: a buyer's guide
Mayor Críona Ní Dhálaigh has launched a campaign to encourage people to use more robost locks when leaving their bikes around the city, after a survey showed that 66 per cent of the 4,950 thefts were as a result of an insufficient lock.
"Alerting cyclists to the need to use higher quality locks is important. We need to make it harder for bikes to be stolen," she said, quoted in the Irish Times.
>>> Irish cycling campaigner has bike stolen while in meeting about bike thefts
The Bike Theft Group recommends locks with the 'sold secure' accreditation should be used as the primary way of securing the bikes, but good practice suggests also using a cable lock to secure the wheels and frame.
Dublin City Council's survey showed that College Green, Dame Street, Parnell Street and roads at the back of St Stephen's Green were the most popular locations for bike thefts.