PRUDHOMME: STRONG FIELD AT PARIS-NICE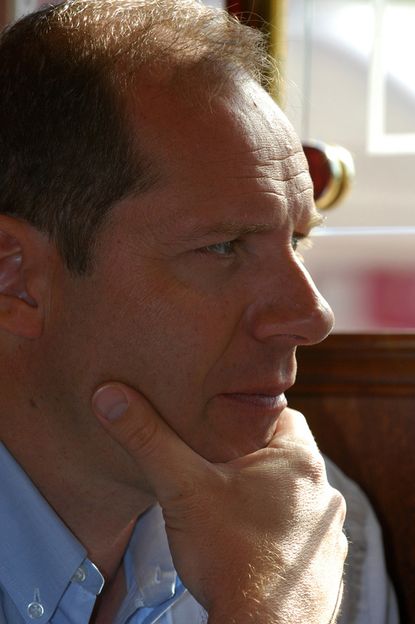 At their press conference in London?s Living Room, in City Hall, Tour de France director Christian Prudhomme and Mayor Ken Livingstone announced that the greatest race in the world would be back in the greatest city in the world before 2012.
On a crisp winter day as sunny as that memorable weekend last July, Livingstone and Prudhomme spoke optimistically about another money-spinning and popular union between the Tour and London.
And they smiled, and tried to ignore the elephant in London?s Living Room ? the outright war which has broken out between Tour organisers ASO and the UCI. Prudhomme might have glanced wistfully out of the window down to HMS Belfast, which floats moored to the south bank of the River Thames, and wondered if he could requisition it for use against Pat McQuaid.
With only four days until Paris-Nice starts, the clock is ticking. ASO and the UCI appear not to be talking to each other, and riders are concerned about the UCI?s threat to suspend any who take part. But Prudhomme remained bullish about the race?s prospects.
?No responsible international federation should act in this way,? he said of the UCI. ?We?re a race organiser, and we will organise our race as we see fit.?
He insisted that the race would go ahead under FFC (French Cycling Federation) rules, and denied McQuaid?s accusation that this would be illegal.
?If it were illegal, we wouldn?t be going ahead with the race. I?m confident that there will be a strong field at Paris-Nice. I will be there, and the riders will be there. It is the people who don?t turn up who are wrong.?
Thank you for reading 20 articles this month* Join now for unlimited access
Enjoy your first month for just £1 / $1 / €1
*Read 5 free articles per month without a subscription
Join now for unlimited access
Try first month for just £1 / $1 / €1