RCS dispels rumours of potential sale of Giro d'Italia and other races
The Italian media group announced it will not be selling it's sports arm after rumours circulated that the Giro and other races could be under new ownership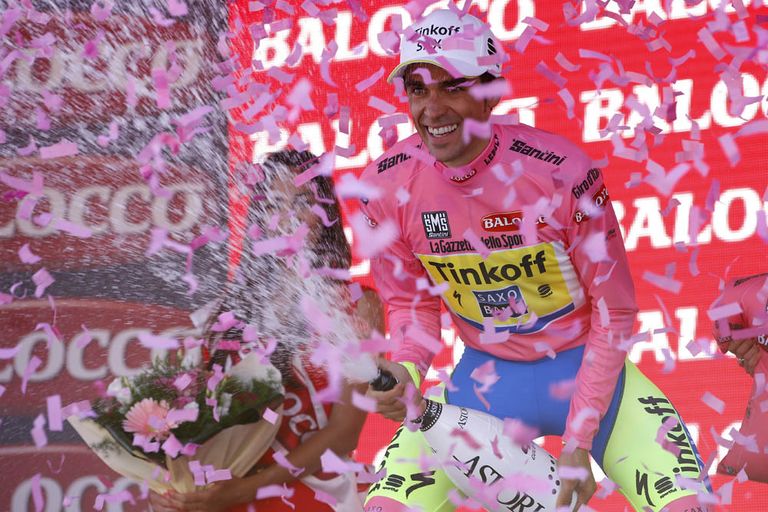 (Image credit: Watson)
The Giro d'Italia will stay in under its current ownership for the foreseeable future, says RCS Mediagroup. CEO Laura Cioli explained today while presenting the Milan publishing house's three-year plan that it will not sell RCS Sport despite rumours to the contrary.
RCS Mediagroup presented its 2016 to 2018 business plan this morning before the market opened in Milan. Cioli spoke to press afterwards, underlining the importance of the Giro and its sister races.
>>> Giro d'Italia 2016 route officially revealed
"I want to say for the sake of clarity, I've seen many things in the newspapers that we are selling RCS Sport, we are not selling RCS Sport," Cioli said.
"We have heard many things, we are not in the process of doing that, we think it's an area where we have to invest a lot. We think that it's key for us in the future. So it's not in the plan and we are not going to do anything like this in the foreseeable future."
RCS Sport is cycling's second largest race organiser behind the Amaury Sport Organisation. ASO announced on Friday that it would pull the Tour de France and its other races out of the WorldTour by 2017. A move to sell by RCS would have rocked cycling further.
China's richest man, Wang Jianlin and his Wanda Sports group and two US companies, Discovery Communications and IMG, were in talks with RCS, according to reports in financial newspaper Milano Finanza. The idea was that RCS would unload RCS Sport to relieve itself of some of its debt.
RCS is working to minimize its debt of €483 million (£352m). In the plan presented today, CFO Riccardo Taranto said that he wants to reduce it to €290 million (£212m) by the end of 2018.
Instead of selling, the plan released on Monday morning showed RCS's strategy to invest in RCS Sport. RCS sport organises 10 races including the Giro, Milan-San Remo and Il Lombardia.
"We can build on the current [cycling] properties, this is important for us," added Cioli. "Italy is a premium, it is favourable for those things and for cycling with its history."
Cioli said that RCS received calls from companies asking if RCS Sport was for sale, but did not explain if there were further talks and if so, how far they might have gone.
"Will we have partners in the future to put capital in? Maybe. Right now, I don't think we have to do anything. In the first phase, we have to exploit the full assets we have," Cioli added. "Maybe in the future we can see something interesting we can do and at that moment we can join forces."