Rider towed by German Shepherd prosecuted for dangerous cycling
Ian John Frankland fined £260 for allowing his dog to run down the middle of the road while tied to his bike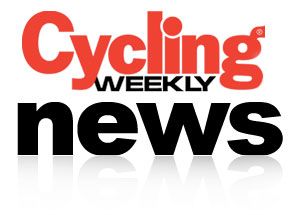 Last week we, at Cycling Weekly, discovered that 'bikejoring' was a thing – being towed on your bike by dogs – but a man in Lancashire took it a step too far, landing him £600 out of pocket.
Ian John Frankland was riding along Mitton Road in Clitheroe with his German shepherd dog tied to his bike, which was running along near the central line on the road.
According to the Clitheroe Advertiser, Frankland refused to stop when challenged by PC John Scorah, who had to physically stop the bike.
When finally apprehended, Frankland refused to give his name and address, having heard on television that he didn't have to if he hadn't committed an offence.
"I had never seen anything like it in 25 years of policing," PC Scorah told the Advertiser. "I stopped and shouted out of my window for him to stop.
"There is no way a dog should be running or walking down the centre of the road, let alone tied to a bicycle. If there had been a reaction to a cat or a person or anything like that the consequences could have been catastrophic."
In court, Frankland produced a video of his dog on a harness that was too short to have allowed it to run near the middle of the road, but accepted it was not the one used on the day, which he had thrown away after the incident.
He also claimed to have been sexually assaulted by officers in the police van, claims that the prosecution refuted.
Mr Dominic Howells, prosecuting, said: "You are saying they have lied in their statements and lied in court today, all for a cycling matter.
"You seem to have taken this matter very seriously and produced video footage from your home and footage of a reconstruction.
"However, the day after the incident you say you threw away a crucial piece of evidence."
Frankland pleaded not guilty to dangerous cycling, failing to stop when directed by a uniformed officer and failing to give his name and address. He was fined £260 and ordered to pay £340 in court fees.
Source: Clitheroe Advertiser