Scotland's extra 500 miles of cycleways
Five-year project will see 500 extra miles of cycleways created in Scotland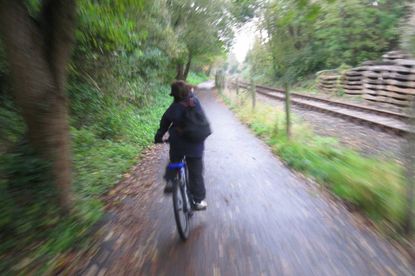 Cycling in Scotland is to be made easier and more accessible with an additional 500 miles of cycling routes to be constructed in the next five years.
The £25 million project will see 30 new long-distance routes added to the existing trails and cycleways across the country.
The plan's most eye-catching design is the long-distance cycleway between Callander and Inversanid, and a Hebridean Way on the Isle of Harris and Isle of Lewis.
>>> In search of Britain's best cycling roads
Designed by Scottish Natural Heritage, National Cycle Network (NCN) managers Sustrans and Scottish Canals, funding is being provided by public and private sources.
Sustrans recently announced a series of fundraising rides that will see all income ploughed back into maintaining the 14,000+ miles of NCN across the UK.
Scottish Parliament's cabinet secretary for planning Alex Neil unveiled the plans, saying: "Encouraging more people to enjoy the natural environment is important for the environment, tourism and boosting the economy – that's why the National Long Distance Cycling and Walking Network is designated as a national development in Scotland's National Planning Framework."
Thank you for reading 20 articles this month* Join now for unlimited access
Enjoy your first month for just £1 / $1 / €1
*Read 5 free articles per month without a subscription
Join now for unlimited access
Try first month for just £1 / $1 / €1