Sellafield nuclear site named Employer of the Year in the Cycle Awards
Employees of the Sellafield nuclear site in Cumbria cycle a combined total of 100,000 miles every month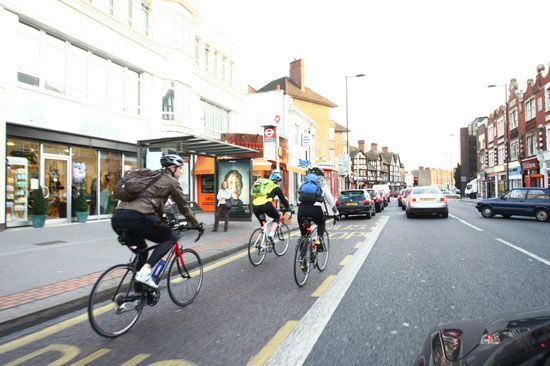 Nuclear may not be a renewable source of energy but workers at Britain's largest nuclear reprocessing and decommissioning site are leading the way when it comes to sustainable transport.
More than 700 of employees at Sellafield, in Cumbria, have taken advantage of the company's Cycle to Work scheme.
Riding a combined total of more than 100,000 miles each month, the company has been awarded the title of English Employer of the Year in the inaugural Cycle Awards by Cyclescheme.
Workers have been maximising the benefits of the scheme which enables them to buy a bike through a finance agreement from local suppliers, and with the Lake District only a matter of miles away there has been no shortage in the number of people taking up the offer.
>>> Cycle to Work scheme continues to grow in popularity
Viv Winter, of Sellafield's cycling group, said: "Sellafield Ltd has a proud history of encouraging our employees to cycle to work and enjoy the many benefits of doing so, whether it be to generally increase exercise, alleviate stress, reduce blood pressure or help with weight loss, as well as avoiding traffic jams, parking issues and helping the environment."
"Employers are crucial in enabling and encouraging their staff the opportunity to get involved in cycling to work and they deserve recognition for their cycling advocacy," Cyclescheme's Kevin Chapman said.