Sir Chris Hoy to race at Le Mans 24 hour event
The track legend to take on a new challenge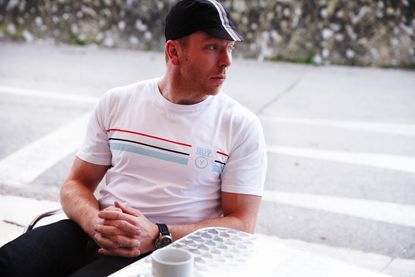 Sir Chris Hoy may be used to seconds of flat-out sprinting in the velodrome but he'll be taking on a whole new challenge this summer as he competes in the Le Mans 24 hour endurance car race.
The 40-year-old Scot will compete in the second tier class at the prestigious French event this summer. Along with two teammates he will be driving a Nissan-powered Ligier JS P2 car at the Circuit de la Sarthe.
Hoy has previously raced in the British GT Championship in 2014 and the European Le Mans Series last year, with his team winning the title, but this will be his biggest motor racing challenge yet.
The 11-time world track cycling champion with seven Olympic medals explained that cars would not replace bikes in his life but he did say: "On my Twitter profile I now have 'race cars' at the end of the little list of things. I changed that in the last week."
>>> Sir Chris Hoy's golden training rules
Hoy will be racing at the event on June 18-19 with Frenchman Andrea Pizzitola and Briton Michael Munemann as team mates
Watch Cycling Weekly's five commuting tips
He added: "I get to carry on some of the really enjoyable parts of my cycling career into motorsport. It's exactly the same feeling you have when you're about to race, doesn't matter whether it's on a bike, in a car or even when I was younger, racing BMXs.
"There's still that excitement, the nervousness, the adrenaline. I never thought I'd feel that again once I retired from cycling. I thought that was the end of that part of my life."
The only other Olympic gold medalist to have raced at Le Mans is French skier Henri Oreiller, who won the men's downhill and combined at the 1948 Games and started the race in 1962.
Thank you for reading 20 articles this month* Join now for unlimited access
Enjoy your first month for just £1 / $1 / €1
*Read 5 free articles per month without a subscription
Join now for unlimited access
Try first month for just £1 / $1 / €1