Sweden slashes tax on bike repairs to discourage waste
Swedish government makes bold move of heavily cutting VAT on bike and other product repairs to encourage re-use, rather than waste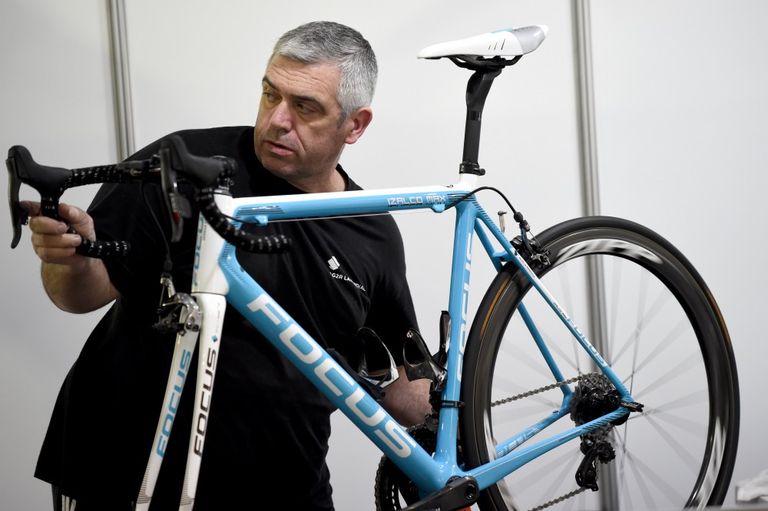 (Image credit: Watson)
The rate of tax on bicycle repairs in Sweden is set to tumble as the country's government is moving to encourage people to repair, re-use and recycle instead of generating waste.
Under the proposals, the current VAT rate of 25 per cent on bike repairs will be reduced to 12 per cent. It is hoped that the move will also encourage new businesses to open up that will offer repair services.
>>> Dr Hutch: the trials and triumphs of home bike maintenance
The cut in VAT will also be applied to repairs of other items, such as clothes and shoes. Tax breaks will be offered on the repair of white goods such as washing machines, reports the BBC.
"We see an interest in more sustainable consumption from the Swedish consumer and this is one way for the government to make it more affordable," Sweden's deputy finance minister and green party MP Per Bolund told the BBC.
Watch: how to service Shimano hubs
Sweden has made progress in cutting its carbon dioxide emissions, with a reported drop of 23 per cent since 1990. However, the government also has a commitment to reducing carbon emissions created from manufacturing goods supplied to the country.
Encouraging repair, rather than discarding of useable items and the purchasing of new ones, will lead to a reduction in emissions from manufacturing.
If accepted by the government, the proposed VAT change will be introduced in the 2017 budget.
Should the UK adopt a similar policy? Let us know in the comments section below.