Taxi driver in cyclist car-dooring death case has conviction appeal rejected
Farook Yusuf Bhikhu has appeal rejected against conviction of car-dooring after death of cyclist Sam Boulton in Leicester in 2016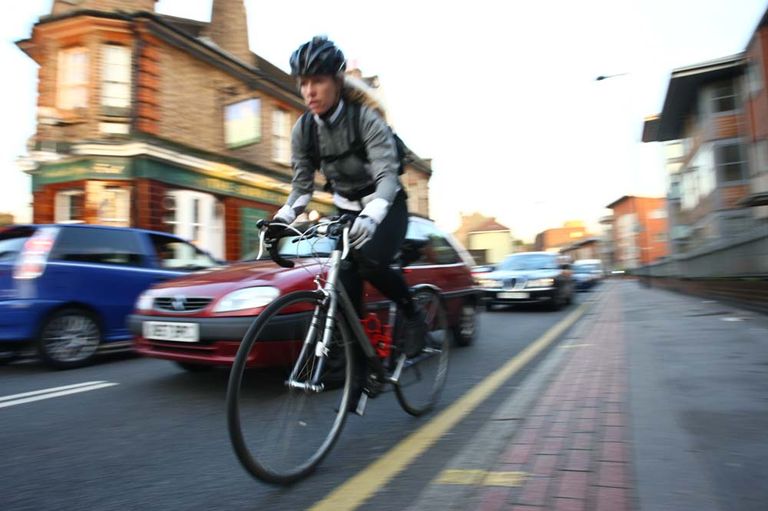 (Image credit: Cycling Weekly/IPC)
A taxi driver who allowed his passenger to open her car door into the path of cyclist Sam Boulton, causing his death, has had his appeal against a conviction of 'car-dooring' rejected.
On July 27 2016, Farook Yusuf Bhikhu let his passenger, Mandy Chapple, open her car door into Boulton as he was cycling along the road outside Leicester train station, knocking him into the path of a van. Bhikhu's taxi was parked on double yellow lines.
Local school teacher Boulton sustained severe injuries and died later that day in hospital.
Bhikhu was originally handed a £955 fine by Loughborough Magistrates Court in June, but appealed against the conviction. Leicester Crown Court Court rejected his appeal on Thursday, and added further costs of £300.
Chapple previously pleaded guilty to car-dooring and was fined £150.
Sam Boulton's father Jeff welcomed the court's rejection of Bhikhu's appeal, saying: "I'm relieved to hear the court uphold the decision from June earlier this year. In July 2016 our family received a lifelong sentence, because Bhikhu parked irresponsibly to save a couple of minutes and took no responsibility for his passenger's actions.
>>> Taxi driver fined 'inadequate' £955 for 'car-dooring' incident which led to cyclist's death
"Despite Bhikhu's major role in the events leading to the death of my son, his refusal to see how his action resulted in the death of a wonderful and talented young man, is almost as upsetting as the way the law trivialises car-dooring."
National cycling charity Cycling UK is pressing the government to introduce a new offence of causing serious injury or death by car dooring. It is asking for higher penalties to be imposed on those convicted. Currently car-dooring carries a maximum fine of £1000.
"This tragic case should act as a reminder for all drivers about their responsibility to ensure passengers do not cause injury or death when exiting a vehicle," said Duncan Dollimore, Cycling UK's head of advocacy and campaigns.
"Sam's needless death also highlights the need for urgent action from the government to change the law on car-dooring offences. A maximum £1,000 fine is inadequate for entirely avoidable behaviour which can kill.
"This is why Cycling UK and the families of those affected by dooring have asked Government to introduce a new offence of causing or permitting serious injury or death by car dooring, with tougher penalties.