THE BIG INTERVIEW: MICHAEL BRECKON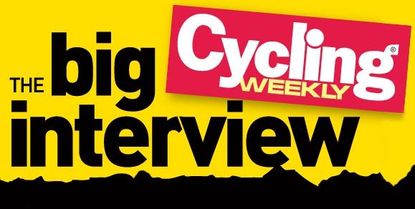 Get The Leadout Newsletter
The latest race content, interviews, features, reviews and expert buying guides, direct to your inbox!
Thank you for signing up to The Pick. You will receive a verification email shortly.
There was a problem. Please refresh the page and try again.
Michael Breckon?s impressive list of achievements in cycling kicked off when he won the BBAR team championship in 1958.
Then, in 1962, he emigrated to Canada for 26 years, where he worked in marketing and Canadian cycling. As part of his duties he set up the national team structure, secured sponsorship for and managed the Canadian Olympic team for the 1972 Munich Games.
He returned to Britain as a mechanic for the Canadian team riding the Milk Race ? or ?The British class system on two wheels? as he called it.
In 1974 Breckon helped organise the 1974 Montreal Worlds, the Montreal Olympics, the Edmonton Commonwealth Games and the Montreal Six. Television and radio work came his way too, and during a stint as advertising director at Air Canada, he sponsored Canada?s expedition to climb Mount Everest.
Upon his return to the UK in 1988, Breckon became marketing services manager with Raleigh and wrote the biography of one of the greatest innovators in the cycle industry and a benefactor to CTC, Ron Kitching.
In 1996, Breckon began the UK?s National Byway project, and as director of operations, his main task since has been to ride and map 4,500 miles of Britain?s most interesting byways.
CW: What is your best memory of being a member of the Yorkshire RC?s winning BBAR team in 1958?
MB: The lasting memory I have, other than the friendship, was just how much I learned. I was criticised for joining the Yorkshire RC in 1958. They said I was a pot hunter, because I?d been a member of Harrogate St. Christophers. I joined because I wanted to learn. And I learned more from Vin Denson, as you can imagine, and Geoff Salter in a few months than I?d have learned in half a lifetime.
At the 1972 Munich Olympic Games you were team director of the Canadian cycling team. You had a room close to where the Palestinian terrorist group, Black September, took Israeli athletes hostage, and 11 of them were killed. What do you recall of that tragedy?
MB: You are lucky you are asking me this question this far on because for about 20 years I found I never spoke about it. It?s a long story and it was horrendous. I came out of our apartment early in the morning on that dreaded day to go to a team meeting and the minute I stepped out of the apartment the hairs on the back of my neck stood up because there was something wrong.
I walked round the corner and there was this big guy with a gun hiding behind a concrete post. He said, ?Get back? and I said, ?No, no ? me Canada radsport director?. And he said again, ?Get back!? I turned round and looked up and there was the sight the whole world saw ? a guy in a ski mask with a gun pointed at me.
How well did the Canadian cycling team, with Ron Hayman as their top man, do at those Games?
MB: We did as well as we were able. That was the first time we?d had a team at the Olympics in many, many years. We?d won medals in the Commonwealth Games in Edinburgh in 1970 and the natural progression was to Olympic level. We had one medal potential, which didn?t happen. We performed ? everyone did well. To walk into the stadium for the opening stadium and be applauded by 60,000 people was extraordinary.
When you organised Canada?s first assault on Everest, did you also climb the world?s highest peak?
MB: No, I?d always been interested in Everest and I got involved with the Canadian Everest Expedition through Air Canada and it was my proposal to the airline that we sponsor the expedition. I went in beforehand with one of the recces, and afterwards I returned and just fell in love with it. My only personal Everest was going to the top of Gokyo Ri, 19,000 feet. You can see Everest from the top. But it wasn?t climbing, it was fell walking.
How did you start writing Ron Kitching?s biography, A Wheel in Two Worlds?
MB: I?d been friends with Ron since I first met him in 1943. He was able to tell stories and relate the past perfectly. He just talked. And I just said to him one evening, we should get all this down on paper, and he?d just start talking into my tape recorder and it would just come out. I wasn?t really writing Ron Kitching?s biography, I was writing a social history of British cycling in the second half of the 20th century.
How many miles does the Byway cover?
MB: As of today it?s about 4,342 miles. When it?s finished it will be 4,500 miles.
And how is the Byway project funded?
MB: With great difficulty [laughs like a drain]. We have raised £1.3 million. We are now a charity. We have raised money from sponsorship both regional and national, grants, loans, and a number of people involved in the Byway have put money into it to keep it going in difficult times. I?m owed a considerable amount in unpaid fees. I keep going because I think it?s worthwhile. We need another half million to finish it.
How did the Byway project get started?
MB: It all began over dinner with Alan Rushton and Victor Emery, in 1995. We said, Britain does not have a national cycle tourism product. And that?s how it began.
Look at the Byway now. It addresses five major social issues ? health, education, rural regeneration, social inclusion, and of course, the environment. We watched all these become issues and realised more and more that the Byway is a critical part of that.
The Byway visits places of historical interest. Are there any scary haunted places on the route?
MB: I wouldn?t say scary places. But an atmosphere, yes! Near Winchester, at a place called Cheriton, is a Civil War battlefield. In 1644, 5,000 people were killed there, in this little hidden valley. You can still see woods whence the Royalist Cavalry came charging and you can certainly feel an atmosphere.
You can feel an atmosphere on Romney Marsh, too. I was there recently and it was a lovely autumn day. At Cheriton it felt heavy. At Romney Marsh it?s more a kind of relaxed, a feeling of ageless beauty.
Near Dorchester you can stand outside the tiny little cottage where Thomas Hardy grew up. And a few miles down the road is where Lawrence of Arabia lived.
You can feel it. That?s what the Byway is about.
How does the Byway differ from Sustrans? National Cycle Network?
MB: We say Sustrans gives you an opportunity to ride; we give you a reason to.
Who are your sporting heroes, if you have any?
MB: I have different heroes in different eras: the 1940s, Fausto Coppi; 1950s, Reg Harris and Ray Booty; 1960s. Jacques Anquetil; 1970-80s, Sean Kelly; today, Lance, of course, plus the great British trackies and Chris Hoy in particular.
Thank you for reading 20 articles this month* Join now for unlimited access
Enjoy your first month for just £1 / $1 / €1
*Read 5 free articles per month without a subscription
Join now for unlimited access
Try first month for just £1 / $1 / €1
Get The Leadout Newsletter
The latest race content, interviews, features, reviews and expert buying guides, direct to your inbox!
Founded in 1891, Cycling Weekly and its team of expert journalists brings cyclists in-depth reviews, extensive coverage of both professional and domestic racing, as well as fitness advice and 'brew a cuppa and put your feet up' features. Cycling Weekly serves its audience across a range of platforms, from good old-fashioned print to online journalism, and video.