THE BIG INTERVIEW: STEPHEN ROCHE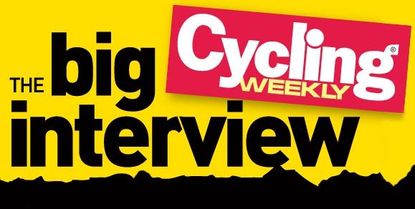 Get The Leadout Newsletter
The latest race content, interviews, features, reviews and expert buying guides, direct to your inbox!
Thank you for signing up to The Pick. You will receive a verification email shortly.
There was a problem. Please refresh the page and try again.
1987 was the year that Irish legend Stephen Roche joined Eddy Merckx to become only the second person to win the Tour de France, Giro d?Italia and the World Road Race Championship in the same season.
Twenty-one years on from this great feat, Roche looks back on an illustrious career and discusses what he might have done differently and how members of his cycling family may fare in the pro peloton.
CW: Do you miss the racing life at all?
SR: No. No, I don?t miss racing at all. Maybe I miss the atmosphere a little bit. But I always said I?d never put a number on my back again because once you put a number on, you become a target, so I ride some of the randonnée events for fun.
Do you keep in touch with any of the riders from your racing days?
SR: Unfortunately no, because we?re all on our own trips, we all kind of go our own different ways. The problem is we see each other and it?s, ?How are you doing? What are you doing? We must meet up and have dinner.? But it never happens.
Everyone?s got their own agenda and we?re all running at 100 miles an hour in every direction. When there?s an event where an organiser has put something together and given us the opportunity of getting together then I normally take it if I can. It?s nice to meet up; they?re part of your life. It?s unfair to tear the pages out and just forget about it.
Would there be anything you would?ve done differently looking back at your career?
SR: Maybe in the Liège-Bastogne-Liège of ?87 I would?ve looked over my shoulder rather than having Moreno Argentin come from behind with 200 metres to go!
No, my career was as it was, I was a bit unlucky with my knee, having my operations in ?87 when I was world champion, so I wouldn?t mind wiping that out and doing it over again, but I think basically when I drew the line at the end of my career, I can look back and say I had a good career.
One thing people have always said about you is that you?re an effortless pedaller. Is there any knack to that or did you just jump on a bike? Did you work on it at all?
SR: No, it was something natural, which is good and bad. It?s good in that sometimes your opponents don?t really know what?s going on ? they think you?re going well and they don?t see that you?re suffering. But on the other hand, you?re hanging in there, and then all of a sudden you?re just gone. The directeur sportif says, ?Hey, you were hanging in there fine,? ? whereas I?ve kind of been in the red for an hour, but they just don?t see it. So they think, ?Oh, Stephen doesn?t suffer.?
I think during my career I showed them on different occasions and notably the stages of La Plagne in the Tour, that I did suffer very much.
Stephen Roche today
Normally, the big tour riders can?t race the Classics because ?you can?t do everything?. Are there any of the Classics you would like to have won, but had to focus of the Tour or the Giro?
SR: I won Paris-Roubaix as an amateur and I would like to have won it as a pro, and there was always the Tour of the Basque Country the week beforehand and I was always going in there for the win, which left me a bit sore for Paris-Roubaix.
Even though Sean Kelly won the Basque Country and then Paris-Roubaix, my focus was always on the Tour de France.
When I rode the early-season Tour of the Mediterranean, I always had a break before racing the Tour of the Basque Country and Paris-Roubaix because my main objective was Liège-Bastogne-Liège, and of course the Giro, whereas Sean and riders like that who have won the double would basically be preparing for the Classics only.
So, maybe, but then Paris-Roubaix was a bit of a lottery as well, with the cobblestones and everything else. I finished well up there a couple of times. I would?ve liked winning the Tour of Lombardy, Milan-San Remo, or even Liège-Bastogne-Liège.
Describe your friendship/relationship with Sean Kelly during racing, and now.
SR: I think myself and Sean, we rode our careers together intelligently in that we?re both Irish, but at the same time we have a respect for each other and Sean of course being a one-day rider and me being a stage race rider, we had different conflicts.
Of course, we had our ups and downs and arguments at different events but we were always able to cross the finish line and put it behind us ? it?s very nice to be able to say that, because many other riders can?t. Whether they?re British or Italian or French, when you get two local heroes, they always have a conflict. Myself and Sean, we were one and two for a number of years and even at that level we?d stay friends and ?go to the office? and have our fights in the office and then go home again and be normal people. Of course with the distance we don?t see each other a lot but when we do it?s always fun. It?s great.
From an outsider?s point of view, you seemed to have a good year every other year. Do you think your knee injury was a factor ? you couldn?t perhaps do as much as you wanted to?
SR: I don?t know really. I had up and down years, I don?t know why, maybe because I raced a lot when I competed. When I raced, I raced hard. There was no just riding for fun, or riding for the finish. I always rode to win. And I rode 100 days racing a year, starting in February and finishing in October, so they were long seasons.
So maybe if I?d ridden a bit less, I would?ve had better in-between years but it?s difficult to say as well because some years I was physically fit but I hadn?t got the luck, and other years I?d got the luck but I hadn?t got the physical ability. Looking back on it, you could say it was up and down, of course, yeah.
If you weren?t helping your team-mate Claudio Chiappucci in the 1993 Tour de France, do you think you could have finished higher than 13th?
SR: Yeah, I definitely could?ve done better, but for me my career finished in ?92 when I won the stage at Saint Étienne-La Bourboule on the Tour. On that day on that stage, I thought, ?OK, I?ve done all I want to do now, in cycling. It?ll be difficult to win another World Championship or Tour de France so now I?ve proved I can?t go back to the top level, I?m going to stop.?
So, 1993 was basically a wind-down year, and to ride for Chiappucci and try and help him mature physically and tactically. Of course I rode the Tour in ?93, and I rode a reasonably OK race for Chiappucci, but I was riding it for fun as well. For me it was kind of my last Tour, my goodbye as well.
Is it possible to have ?fun? on a three-week Grand Tour?
SR: It hurts. I won?t say I had fun, but I had no pressure. I didn?t really think, ?Today I had fun,? but I had no pressure to do well, or the pressure I put on myself.
If I?d have been riding for myself, I might?ve finished in the first 10, but going from ninth place to third place is a totally different story. Whereas I finished 13th, which was a great result for my last Tour. I did enjoy it, which is the main thing.
Roche in the pink jersey, Giro d'Italia 1987. Photo by Offside/L'Equipe
You obviously didn?t make too many friends with the Italians. It doesn?t happen so much now, but do you think that European patriotism of their own races spoils the events a little?
SR: In those days Spain wanted a Spanish rider to win, but there?s always an amalgamation of different teams coming together. It doesn?t happen so much now. It happened that year [1987], and I?m delighted to say that after the Giro and the Tour and everything else, I became a household name in Italy and very much respected. I know now that I can go back to Italy anytime and I have loads of friends there, who would?ve been my worst enemies in May-June ?87. Later on they realised it was very difficult for me to maintain the level I maintained and then to go on and win the Giro and the last stage, the time trial, and then the Tour, it wasn?t a fluke that I won the Giro. I would?ve beaten [Roberto] Visentini anyway.
I guess in the heat of the moment with the press reaction, people didn?t realise what you?d gone through until afterwards. Do you think it was a case of fans getting tied up in their sport?
SR: Not so much that as they realised Visentini was doing all the talking and I was doing all the pedalling. If I?d retaliated verbally, it would?ve gone against me. But I was basically saying, ?I?m not going home.? That was my line. I was there to ride and do my best in the Giro and the important thing was that Carrera won ? it wasn?t just Visentini v Roche.
Visentini did the talking, while you did the pedalling.
SR: Well, the Italians saw me attacking Visentini, they didn?t see the strategy behind the whole thing. It was only later on when Visentini was shouting, ?Roche is going home, Roche is this, Roche is that,? that Roche was still hanging on to Visentini, and every attack Visentini made.
People had to sit back and see that Visentini saying he?s stronger than Roche, he?s a better rider, but at the same time Roche is responding to every attack that?s coming from everyone else and Visentini, Roche is still answering to it, so maybe it isn?t a fluke ? so then I started getting more respect from different Italians.
You started racing in toe clips and down tube shifters, and at the end of your career you were on clipless pedals and STI levers. It?s now gone even further. Do you find a big difference in equipment between now and when you were racing?
SR: There?s no comparison. The bike I?ll be riding for London-Paris would?ve weighed 1.5kg more back in ?93. I wouldn?t mind having my career today, just to be able to go and ride one of these bikes. Back when I was racing, things like going up hills and having to sit back in your saddle to change gears because of down shift, rather than being out of the saddle today and being able to change gears by the flick of a lever, it?s incredible, the time and energy you actually save.
Did you notice a difference even between the start of your career and the end?
SR: I was there for the start of the integrated brake and gear levers and everything else. I was one of the last guys, with Sean Kelly to go onto the clipless pedals, my feet were always sore from the toe straps; it was a big relief to go onto clipless. So the comfort became more apparent. Guys are going faster and faster today but it?s also because of the comfort of the clipless pedals, the carbon-fibre bikes, the 10-speed blocks. It?s like going into a car race with the right gears. I prefer having 20.
Your son Nicolas got a good sixth place earlier in the year ? what do you expect for him over the next few years?
SR: I?d like him to be able to win a good race this year. He?s prepared himself very well over winter ? he?s got a good head on his shoulders, a very good physique and he?s very serious. So he?s deserved that kind of win for a long time but he hasn?t got it yet. I think
he has had some incredible performances, but he hasn?t had the win to put a stamp on it.
Were you ever reluctant to let him into the world of cycling or was it a natural step?
SR: I was a chauffeur, with football, running, swimming, basketball; it was important he was doing sports. He came into cycling, enjoyed it, and here he is.
For me it?s a fabulous sport ? anybody and everybody can ride a bike. OK, at different levels of course, but for fun and pleasure, and the health factors surrounding cycling. For me, the fact that he rode a bike, whether to become a professional or a normal cyclist, the importance was on the sport.
It?s good to have a career you enjoy as well.
SR: Yes, of course. The important thing for me was that he had an education behind him, so he could fall back on that. That was the important thing for me, and now he?s done reasonably well in his studies and started off on what we hope will be a long career.
Dan Martin of Slipstream is your nephew. Do you think he?s capable of big things?
SR: Daniel?s an unknown quantity, he puts in really good performances and he?s focused. He?s been through a good school now with Marseille and I think he will definitely develop. He has done well in his events so far; he rode a good ride in the Tour of the Mediterranean earlier this year, one of his first races as a pro. He definitely has a lot of potential; this year is a learning curve for him. He should do well on hilly events, I think. He has the potential ? now we just have to see how far he goes.
Have you been keeping fit?
SR: I have ? it?s been really up and down for me. I ride a bike now and again then I stop for three or four months for the business or whatever and then I get back on again and I kind of say, ?Oh no!?
It?s always so difficult getting back on and finding form, so I always say, ?Never again. I?ll never stop again because it?s too hard.? Then all of a sudden, a few months later, something else happens and you find yourself with another month or two off.
But now I?m back again, as of January, more or less. I?ve been riding fairly regularly to keep myself healthy and fit and also, this year I?ve fixed myself the objective of riding the London-Paris in June, so that?s my main kind of goal this year.
You seem to be keeping busy. Are you enjoying it?
SR: I?m trying to do a bit, like keeping my finger in. I have my camps in Majorca that keep me going fairly well with the clients and everything else, and a bit of television work. I always enjoy it.
I like keeping in touch, I like being able to share my passion through the television, through the media. You hear people knocking down cycling and knocking down sport, but people don?t realise how gruelling and enjoyable cycling is and I think if the right message gets across to people watching the television they will appreciate more what these riders are doing as well.
RELATED LINKS
From the CW Archives: The 1987 Giro d'Italia
Thank you for reading 20 articles this month* Join now for unlimited access
Enjoy your first month for just £1 / $1 / €1
*Read 5 free articles per month without a subscription
Join now for unlimited access
Try first month for just £1 / $1 / €1
Get The Leadout Newsletter
The latest race content, interviews, features, reviews and expert buying guides, direct to your inbox!
Founded in 1891, Cycling Weekly and its team of expert journalists brings cyclists in-depth reviews, extensive coverage of both professional and domestic racing, as well as fitness advice and 'brew a cuppa and put your feet up' features. Cycling Weekly serves its audience across a range of platforms, from good old-fashioned print to online journalism, and video.