THE BIG INTERVIEW: STUART BENSTEAD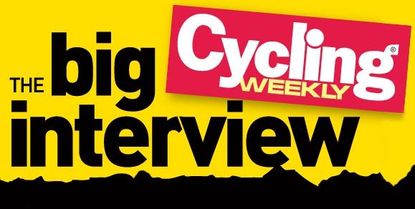 British cycling was dealt a blow with the news that the Archer Grand Prix will not take place this spring.
It?s the first time the race has been cancelled since its debut in 1956.
Stuart Benstead is one of the founders of the race, and has been an organiser for the last 52 years. He reflects on 52 years at the helm of one of the most prestigious one-day races in Britain and considers that the 2007 edition won by Simon Gaywood may be the last.
CW: How did you come to form the Archer Grand Prix back in 1956?
SB: There were three of us ? three likely lads ? Pete Jacobs, Mike Smith and myself, and we used to race. The fields were restricted to 40 in those days but we?d go off and race every weekend. We finished one race and someone said: ?So, when?s your race then lads??
We said: ?Oh, we?re racers, we don?t organise.?
And he said: ?No, you?re not listening. When?s your race? If you want to come to our races you should organise one of your own.?
So we got together and thought about it and decided to put it on early in the year. Also, we were quite serious about racing so we knew we would be doing all the organising over the winter, so it wouldn?t disrupt our racing much.
The first races started and finished near where the Hillingdon circuit is now, out and back on the A40. The idea was to ape the Continental races, going out and back, but without coming back to a packed town centre. Over the first few years the course changed as we learned. The A40 became impractical because of traffic, so it moved and became more compact.
How did that first race go?
SB: It was Olympic year in 1956, so we wrote to all the British Olympic riders and said: ?Come and ride our race and we?ll give you free entry.? They saved half a crown and we had a good field. Having such a strong field straight away meant it built from there.
Stuart Benstead
Who won the first GP?
SB: Alfred Howling won it and went off to France and had a decent semi-pro career. My claim to fame was that I was fourth in the first one. Even in the first year we had a decent first prize, a frame from the local shop, Shepherd?s Bush Cycles.
Quite quickly the race grew and attracted riders from overseas. How did that happen?
SB: In the third year, I think it was, I approached the Guinness Company, based at Park Royal. It said it?d sponsor it but as a community sponsorship. It didn?t want its name attached to it but the money meant we could invite teams from Europe.
After four years Guinness said it was pulling out because its community sponsorships could only run that long before it did something else. It?d just launched Harp lager and when I asked, it was willing to sponsor it as long as it could have the title. So it became the Harp Lager GP, incorporating the Archer GP.
Oddly, I went on to become PR of Harp. The consultancy I was working for also handled the Pernod account. It did the Superprestige series in Europe and it made sense for it to do something here, so they were sponsor for a while. Wincanton, the vehicle firm, joined in the 1970s. We introduced it to cycling and it went on to provide the vehicles for the Tour of Britain and the Wincanton Classic. Cycling even sponsored it one year.
The winner?s list reads like a who?s who of British cycling.
SB: I am very proud of that list. I always wanted good winners because it gave the race prestige. Just about everyone who won it went on to do something in the sport. Tony Hall was the only one who didn?t go on to make a career in it, because he did other things. That?s why I liked foreign riders coming over and doing well. It always had a strong field.
What are your strongest memories?
SB: The one that really sticks in my memory is when we brought the world amateur champion [Ryszard] Szurkowski over from Poland. We?d paid to fly him over and when we got to the airport to collect him there were a lot of rather drunk Poles there waiting to meet him. There?s always been a large Polish community in West London and they?d heard he was coming. Basically they kidnapped him. I?d arranged an interpreter and everything but they carted him off. He seemed happy to go with them but we were panicking that he wouldn?t turn up to race.
But come the morning of the race, there he was. He was impressive in the race. There was a breakaway and the bunch with Szurkowski in it was behind. With two laps to go it was as if they?d looked at their watches and thought, ?ho-hum, we?d better get on with it now?.
I was in the car in front of the bunch and we looked back and saw this phalanx of riders coming up the hill. They really turned it on, knocked about three minutes out of the leaders in no time, caught them and then Szurkowski won the sprint.
In 1969, I remember Martin Roach, the time triallist for Hounslow and District Wheelers, winning it. He did a 50 or 60-mile time trial on his own. The thing I remember is that he never looked round. He was away on his own and he just never looked round all that time. Psychologically I couldn?t get my head round that, why he wouldn?t want to check. I never saw him feed either, it was a pure time trial thing. The gap was minutes at the end.
Paul Sherwen won a couple of times too.
SB: After he won I recommended him to the ACBB club [the famous club at Boulogne-Billancourt on the outskirts of Paris]. Hammersmith was twinned with Boulougne-Billancourt so the Archer was twinned with ACBB eventually. This little club twinned with the greatest club in the world!
I took Paul to Paris and we met the president, who only spoke French. I said to Paul ?For God?s sake, speak French, no matter how bad it is.? The president asked ?What are you like at time trials?? and Paul replied that he?d never ridden one. That?s when I realised the change in the sport and that riders were coming through who hadn?t started with time trials.
Archer Grand Prix: great race, great memories
Steve Farrell holds the record for the most wins, four, in 1987, 1989, 1990 and 1991. What do you remember of him?
SB: A character. He took to the race and made it his own. It was his race for a few years wasn?t it.
Have you enjoyed spotting the talent ? watching riders who did well in your race go on?
SB: Yes, particularly from the support races. Graham Webb won the support race, as did Matt Stephens, David Millar, Bradley Wiggins.
Roger Hammond, who grew up in the area, said after winning in 2000 that he wanted to win it at least once.
SB: I remember when he was a first-year senior, he rang me up saying he?d like to ride. He said he hoped to get enough points to ride and I said: ?For God?s sake don?t go chasing points. If you want to ride, you can ride. But at your age, think about it. He didn?t ride that year in the end and I really respect him for that. I wasn?t in the business of burning people out.
It?s always had a reputation for being tough though?
SB: Yes, and I certainly make no apologies for that. People have said: ?Oh, you should shorten it? but I have always resisted. It is what it is. A long, hard race. It suits hard, seasoned riders.
Having said that, Chris Newton was only 20 when he won in 1995.
SB: That?s true. It is generally an older man?s race but he was an exception. It was memorable because it was like Szurkowski. With two laps to go he wasn?t in a winning position but then he really went for it.
When Malcolm Elliott returned to racing in his early 40s he chose the Archer as his first major race back.
SB: A friend of his rang up and said: ?I?ve got this rider who wants to ride.? He told me he was good but didn?t mention the name. I said: ?OK, if you say he?s good enough, I?ll consider it.? Then he said, ?It?s Malcolm Elliott? and I replied, ?He?s in.? I took a bit of stick for that, saying it devalued the race but he was fourth.
If I?m honest I?m glad he didn?t get on the podium. I am fairly ruthless like that. The race is important, I want the quality to be high.
After that Malcolm wrote to me to thank me, which was nice. He said: ?We showed them, didn?t we?? It was nice he wrote, that?s all you?re after, a word of thanks.
In the 52 years you?ve faced difficulties organising the race but always fought on. The Archer won?t happen this year but do you think it?ll be back?
SB: I?ve been fighting and scrambling for much of those 52 years. I tried to give up after 50 years and handed over to Stuart Cook. The thing was, Stuart?s got a good career and he got a couple of promotions at work and so I came back in again. For many people it?s a matter of time and in Stuart?s case if it?s a choice between his career or a bike race there?s only one answer.
Fighting year after year I?ve always put up with because I enjoy organising. What is more difficult is standing up to people in authority, but I don?t mind that. I?m half Australian, the other half Irish, so I?m a bit bloody minded, I must admit.
I think it?s unrealistic for it to come back until there is a change of law. As you get older you enjoy the battle less. It?s totally unrealistic to think I can go on forever because the good Lord isn?t going to let me.
The thing is, the Archer Grand Prix is in the Chilterns on that circuit. If it were to move, it wouldn?t be the Archer.
Thank you for reading 20 articles this month* Join now for unlimited access
Enjoy your first month for just £1 / $1 / €1
*Read 5 free articles per month without a subscription
Join now for unlimited access
Try first month for just £1 / $1 / €1