THE DAILY MIRROR'S NEXT ASSIGNMENT - FILM DRIVERS WHO ILLEGALLY USE MOBILE PHONES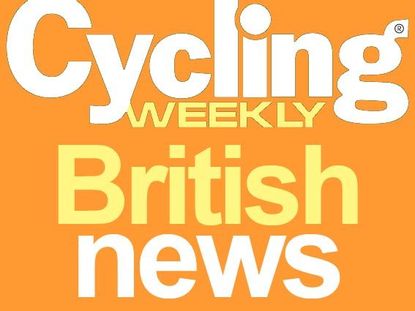 Get The Leadout Newsletter
The latest race content, interviews, features, reviews and expert buying guides, direct to your inbox!
Thank you for signing up to The Pick. You will receive a verification email shortly.
There was a problem. Please refresh the page and try again.
GLAD to know that the Daily Mirror is so concerned about road safety that they filmed Tory leader David Cameron flouting traffic laws as he cycled to Westminster last week.
Now perhaps they might target the mindless idiots who use mobile phones while driving, and hand the film over to the police. I?m sure there?s a fairly high-profile MP as guilty of this practice as Cameron is of committing sins on his bike.
It would serve a much greater purpose to rid roads of this menace. Drivers taking or making calls, or taking their eyes of the road to text messages, all are killers in waiting. In fact, there have been several deaths caused by drivers who were using a mobile phone at the time of the crash.
Research shows that a driver using a mobile phone while driving is four times more likely to crash and has a slower response time than if he was drunk! This applies equally to hands free as well as hand-held phones.
The Crown Prosecution Service last year introduced new guidelines which says that drivers caught driving dangerously while using a mobile phone will face jail. However, most will only face a standard penalty fine.
The evidence out there on the road is that drivers continue to flout the law. In 2006 there were 131,857 fixed-penalty notices for using mobile phones while driving, the tip of the iceberg.
So what did the cycling Tory leader do wrong?
A Daily Mirror reporter also on a bike trailed him as he cycled the 22-minute ride from his Notting Hill Home to the House of Commons - with a camera mounted on the handlebars. The video shows Cameron going the wrong way down a one-way street, ?going through a red light? on the cycle path at Hyde Park Corner, cutting to the right of a keep left bollard on The Mall, and riding through another red light at Parliament Square.
Well, clearly Cameron broke traffic law going the wrong way down a one-way street.
I hear people say the law ought be changed to allow this on some roads and I agree that perhaps it should be.
But until then?.
It was also stupid for Cameron to take the bollard on the wrong side. But did he actually jump two red lights? It?s not exactly clear to me on the video of him crossing Hyde Park corner on the wheels of other cyclists.
And at Parliament Square he did stop at the red, before easing forward past the light, to a stop again before the junction proper.
It makes perfect sense to do this, to get ahead of the crazies. That?s why many junctions have those advance boxes, to allow us to get in front. Having stopped at the junction proper, Cameron looked back, as you do, and it seemed he was checking for the first indication that the charge had begun!
Although the Mirror is adamant he took off before the green, this wasn?t exactly clear to me in the video. Cameron has apologised, admitting to making mistakes.
Meanwhile, the Met Police have called him ?stupid? and offered to send a cycling expert to give him tips.
Clearly, Cameron has demonstrated he's just as unfit to lead the Tory party as buffoon Boris Johnson ? who once insisted on his right to use his mobile phone while cycling - is to become Mayor London.
But the thing that puzzles me over the Cameron Video is this. How did the Mirror?s spy on a bike keep up with Cameron without also breaking the law and following him down the one-way street and across Hyde Park Corner?
Whoever you are, bike-camera spy man. Here?s your next assignment. Go and nail the mobile phone drivers!
Thank you for reading 20 articles this month* Join now for unlimited access
Enjoy your first month for just £1 / $1 / €1
*Read 5 free articles per month without a subscription
Join now for unlimited access
Try first month for just £1 / $1 / €1
Get The Leadout Newsletter
The latest race content, interviews, features, reviews and expert buying guides, direct to your inbox!
Keith Bingham joined the Cycling Weekly team in the summer of 1971, and retired in 2011. During his time, he covered numerous Tours de France, Milk Races and everything in-between. He was well known for his long-running 'Bikewatch' column, and played a pivotal role in fighting for the future of once at-threat cycling venues such as Hog Hill and Herne Hill Velodrome.